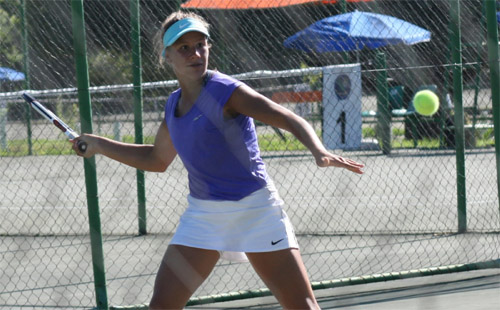 The 13-year-old Donna le Roux from the Oranje Meisies finds herself in the no.1position on Tennis South Africa's rankings for u14 players.
Earlier in her career, Donna was the country's leading player in her age group when she won the title for u10s at the Junior National Tournament in 2016 and 2017.
She was in the South African u12 team in 2019 that competed in the African Junior Championship in Morocco.
Among her recent successes was the conquest of the Cape Town Growthpoint Super 8 crown in December. She won in both singles and doubles.
She was also the champion at the KM Sport Premier Challenge in East London and two Free State Mini-tournaments.
Donna Le Roux is a name we will hearing about for years to come as her full potential is realised in the tennis world.