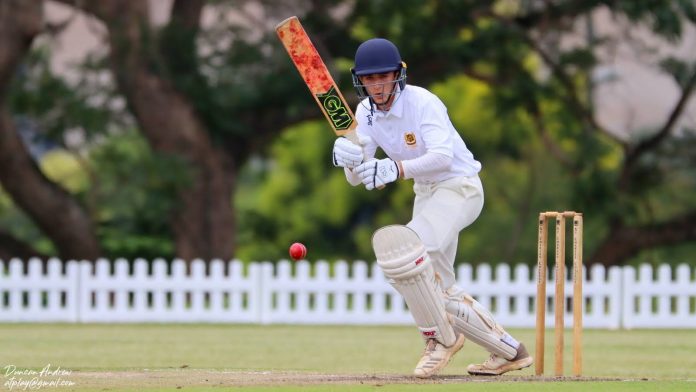 Cricket
The 1st XI season ended on a high with a hard-fought win against Northwood. Overcast conditions, with a slight drizzle for most of the afternoon session meant that the surface was slow and gave both teams an equal opportunity to win. Batting first, SCC were once again in total control at the morning tea break, with the score on 94/3 after 25 overs. This was set up brilliantly by our opening pair of Nathan Buhr (20) and Daniel Wassenaar (34) who put on a 50 partnership, setting up our middle order to take control. Unfortunately, for the second consecutive week we were unable to capitalize on this start and ended up with a par score of 188 all out. A number of good starts, that also included Jason Muirhead (31) and Hayden Raw (22) meant that under the conditions, it was a par score, but a lost opportunity to post a more formidable total. It kept our opponents firmly in the game and left both teams feeling they could win.
Northwood in reply came out with an attacking mindset and gave SCC numerous opportunities up front that we failed to take. It did, however, keep the Saints in the game. Raw had his best game as captain, making excellent bowling changes at the right time and after 25 overs, Northwood were 84/4. This is where the drama began to unfold as the rain started to come down more heavily. With Raw now taking complete control of the game and wanting to bowl spin, he was asking our fine spin attack to take us home to victory. With a wet seam, a wet ball, a wet outfield, the Saints 1st XI were simply magnificent. Nathan Beaumont, as a bright up and coming leg spinner, bowled the spell of his life and picked up the key wicket of Anderssen that ultimately sealed victory for the Saints. Nathan Buhr was asked to bowl for the first time by his captain under enormous pressure, and with a wet ball, took the last 2 wickets of the game. It was an incredible short spell that should now see him gain in confidence and expect to bowl if future matches. However, special mention goes to matric pupil, Gordon Hill, whose spell of 10 overs, 2 for 18, showed every St Charles College pupil how to their end their time at school… he could not have had a better end to his cricketing career on the Saints Oval.
All in all, Raw was immense in backing his young players and asking the team to be warriors in the face of adversity. St Charles College won by 13 runs, but it was the manner of the victory that will be felt in the hearts and minds of all Saints supporters who were there to witness it.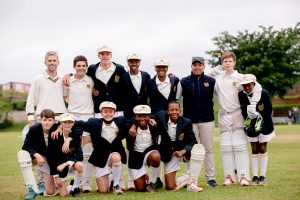 The St Charles College 1st XI would like to congratulate the Prep 1st XI on beating city rivals, Merchiston on Saturday. We also wish all our players and coaches involved in National Cricket Weeks all of the best with their preparations.
  Basketball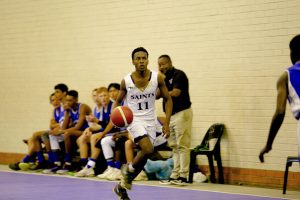 St Charles College welcomed the top basketball team in the province on Saturday, Northwood. Northwood have remained unbeaten this season and the Saints were eager to spoil their perfect season in the last scheduled game of the year. With both teams, playing well throughout the game, it was difficult to determine an outcome. Northwood managed to find some momentum late in the game and opened an 8-point lead in the 4th quarter, however, St Charles College came storming back to within 1 point with the time winding down. Northwood ultimately held on to win narrowly. Both teams are to be commended for their outstanding play. On both offense and defense, they refused to give an inch and as a result produced one of the most exciting games this season. With examinations looming, basketball comes to an end until next year, but the Stayer's season has given us an exciting preview of what is to come.
Match reports compiled by 1st team coaches, Murray Cole-Edwardes and Darren Holcomb for cricket and basketball, respectively.
Photo Credits:
Cricket – Saints opener Daniel Wassenaar played well in difficult conditions on the Saints Oval on Saturday against Northwood. Pic Credit: Duncan Andrew.
All smiles in the Saints Prep 1st XI camp. Pic Credit: Dean Riley
Basketball – Benson Makenge running the play in a tight contest in the SK Arena on Saturday. Pic Credit: Dean Riley