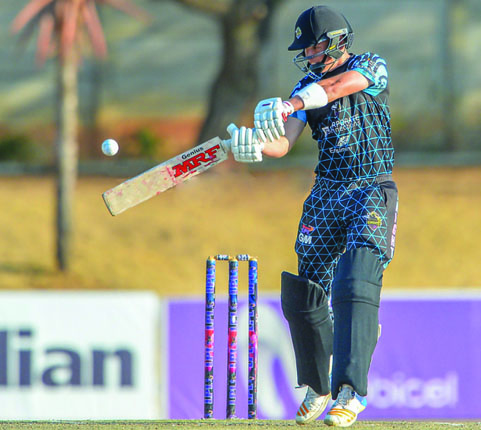 Is there any difference between schools that produce Test Cricketers and those that produce ODI players?
Having recently published a list of all the players who have played test cricket (see here) it was clear that five schools stood out. DHS, Bishops, KES, Grey High School and Jeppe.
However, there is a significant difference when we look at the schools where the last 134 ODI internationals have attended.
Grey College the Leading ODI School
Starting from 1991 until present it is clear that Grey College is the ODI factory in South Africa with 10 players having been selected to play for South Africa. Although you need to go all the way back to 2016 when Rilee Rossouw played to find their last contribution.
Interestingly DHS and KES maintain their dominance as one of the preeminent cricket schools and Grey High School with 5 caps round out the top five leading ODI schools.
In nearly three decades of ODI cricket only 134 cricketers have been selected to play for South Africa which underlines how difficult it is to reach the highest level in the sport.
Yet, there are many players who still have been able to make a comfortable living out of professional cricket without every playing for South Africa. One that springs to mind is Westville's Cameron Delport who has specialised as a T20 player and frequents all the top T20 tournaments around the world.
List of South Africa ODI Internationals and School Attended from most recent to 1991

SA ODI INTERNATIONAL

SCHOOL

SCHOOL

NO. OF ODI PLAYERS

Daryn Dupavillon

Maritzburg College

Grey College

10

Kyle Verreynne

Wynberg

KES

6

Janneman Malan

Waterkloof

DHS

5

Bjorn Fortuin

Paarl Boys High

Grey High School

5

JJ Smuts

Graeme College

Affies

4

Lutho Sipamla

Grey High School

Dale College

4

Beuran Hendricks

Good Hope High

Maritzburg College

4

Anrich Nortje

Die Brandwag 

St Stithians

4

Rassie van der Dussen

Affies

Glenwood

3

Duanne Olivier

Centurion

Vereeniging HS

3

Christiaan Jonker

Bergsig

Wynberg

3

Junior Dala

Springs Boys

Alexander Road

2

Reeza Hendricks

Northern Cape HS

Bergsig

2

Lungi Ngidi

Hilton College

Bishops

2

Heinrich Klaasen

Menlopark

Diamantveld

2

Khaya Zondo

Westville Boys

Gelvendale

2

Wiaan Mulder

St Stithians

Hilton College

2

Aiden Markram

Pretoria Boys High

Kearsney College

2

Dane Paterson

Brackenfell

Luckhoff 

2

Keshav Maharaj

Northwood

Northwood

2

Dwaine Pretorius

Bergsig

Paarl Gim

2

Andile Phehlukwayo

Glenwood

Queen's College

2

Temba Bavuma

St David's 

Rondebosch 

2

Tabraiz Shamsi

Parktown 

SACS

2

David Wiese

Witbank

Springs Boys

2

Kagiso Rabada

St Stithians

Waterkloof

2

Mthokozisi Shezi

Glenwood

Westville Boys

2

Rilee Rossouw

Grey College

Woodridge

2

Henry Davids

Stellenbosch

Hyde Park HS

1

Chris Morris

Pretoria Boys High

Ben Vorster

1

Kyle Abbott

Kearsney College

Bethelsdorp HS

1

Aaron Phangiso

CBC Pretoria

Brackenfell

1

Farhaan Behardien

Westerford

Carleton Jones HS

1

Rory Kleinveldt

Plumstead

CBC Pretoria

1

Quinton de Kock

KES

Centurion

1

Dean Elgar

St Dominc's

Cloetesville

1

Marchant de Lange

Ben Vorster

Die Brandwag 

1

Imran Tahir

Pak Angle's High 

EG Jansen

1

Faf du Plessis

Affies

Ermelo

1

Rusty Theron

Grey High School

Fish Hoek HS

1

Colin Ingram

Woodridge

Fraserburg HS

1

David Miller

Maritzburg College

Good Hope High

1

Ryan McLaren

Grey College

Graeme College

1

Roelof van der Merwe

Waterkloof

Heidelberg Volk

1

Lonwabo Tsotsobe

Westering

Highlands North 

1

Wayne Parnell

Grey High School

HS Alberton

1

Vaughn van Jaarsveld

KES

HTS Daniel Pienaar

1

Johann Louw

Fraserburg HS

Kimberley Boys

1

Paul Harris

Fish Hoek HS

Lenasia

1

Hashim Amla

DHS

Menlopark

1

Morné Morkel2

Vereeniging HS

Merensky

1

Gulam Bodi

Lenasia

Michaelhouse

1

Thandi Tshabalala

Thotagauta

Northcliff HS

1

Vernon Philander

Ravensmead

Northern Cape HS

1

Alviro Petersen

Gelvendale

Paarl Boys High

1

Loots Bosman

Tshireleco HS

Pak Angle's High 

1

Johan van der Wath

Ermelo

Parktown 

1

Dale Steyn

Merensky

Pinelands HS

1

Garnett Kruger

Gelvendale

Ravensmead

1

Johan Botha

Grey High School

Sandown HS

1

Andrew Puttick

Rondebosch 

Selborne College

1

AB de Villiers

Affies

Settlers HS

1

JP Duminy

Plumstead

St David's 

1

Albie Morkel

Vereeniging HS

St Dominc's

1

Morné van Wyk

Grey College

St John's College

1

Jacques Rudolph

Affies

St Patrick's Marist

1

Monde Zondeki

Dale College

St Thomas Sec

1

Ashwell Prince

St Thomas Sec

Stellenbosch

1

Martin van Jaarsveld

Warmbaths

Technical HS

1

Robin Peterson

Alexander Road

Thotagauta

1

Jon Kent

DHS

Tshireleco HS

1

Graeme Smith

KES

Warmbaths

1

Charl Langeveldt

Luckhoff 

Westerford

1

Claude Henderson

Worcester 

Westering

1

André Nel

EG Jansen

Windermere

1

Justin Ontong

Paarl Gim

Witbank

1

Justin Kemp

Queen's College

Worcester 

1

Shafiek Abrahams

Bethelsdorp HS

TOTAL

134

Nic Pothas

KES

Charl Willoughby

Wynberg

Neil McKenzie

KES

David Terbrugge

St Stithians

Pieter Strydom

Grey High School

Boeta Dippenaar

Grey College

Victor Mpitsang

Grey College

Andrew Hall

HS Alberton

Henry Williams

Windermere

Alan Dawson

SACS

Dale Benkenstein

Michaelhouse

Nantie Hayward

HTS Daniel Pienaar

Roger Telemachus

Cloetesville

Steve Elworthy

Sandown HS

Makhaya Ntini

Dale College

Mark Boucher

Selborne College

Louis Koen

Paarl Gim

Adam Bacher

KES

Rudi Bryson

Springs Boys

Herschelle Gibbs

Bishops

Steve Palframan

Dale College

Lance Klusener

DHS

Shaun Pollock

Northwood

Jacques Kallis

Wynberg

Paul Adams

Plumstead

Rudi Steyn

Diamantveld

Gerhardus Liebenberg

Diamantveld

Nicky Boje

Grey College

Steven Jack

Glenwood

Michael Rindel

DHS

Derek Crookes

Hilton College

Eric Simons

Settlers HS

Dave Rundle

St Stithians

Gary Kirsten

Rondebosch 

Pat Symcox

Kimberley Boys

Errol Stewart

Westville Boys

Daryll Cullinan

Queen's College

Brett Schultz

Alexander Road

Fanie de Villiers

Heidelberg Volk

Dave Callaghan

Grey College

Corrie van Zyl

Grey College

Mark Rushmere

Woodridge

Omar Henry

Luckhoff 

Tertius Bosch

Vereeniging HS

Jonty Rhodes

Maritzburg College

Meyrick Pringle

Dale College

Hansie Cronje

Grey College

Mandy Yachad

Highlands North 

Craig Matthews

Pinelands HS

Clive Eksteen

Northcliff HS

Kepler Wessels

Grey College

Richard Snell

DHS

Tim Shaw

Maritzburg College

Dave Richardson

St Patrick's Marist

Clive Rice

St John's College

Brian McMillan

Carleton Jones HS

Adrian Kuiper

Bishops

Peter Kirsten

SACS

Andrew Hudson

Kearsney College

Allan Donald

Technical HS

Jimmy Cook

Hyde Park HS