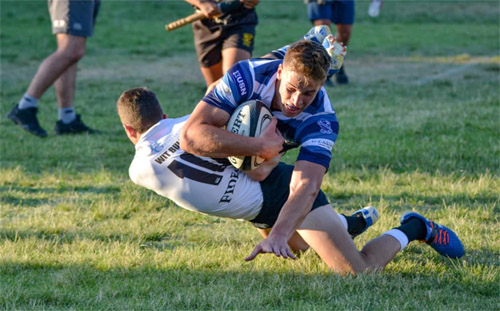 School rugby is now back on track after more than a year in the desert and there are some indications that the long break may have leveled the playing fields. The question however lingers: "Is the Cape the School Rugby Powerhouse?"
 The recent North-South tournament, together with the Hoërskool Monument's Centenary Tournament, indicated that the Western Cape schools could be considered as the current front runners of school rugby in the country.
 When you look at the leading Western Cape schools, they can boast a played 18 won 17 record against the powerhouses from Gauteng, Limpopo and the Free State. Pre-Covid-19 this would have been a record the Western Cape would have only dreamed about but in 2021 it is currently the reality.
 Monument's 28-26 victory over Worcester's HTS Drostdy was the only one by a team from the north. Paarl Gym along with their perennial rival Paarl Boys High, as well as Oakdale Landbou of Riversdal, Outeniqua of George and Stellenberg have so far displayed a brilliant brand of rugby. Not to be counted out is the once modest Durbanville side who possess an impressive backline and have the potential to increase their value in 2021. Of course there is still the Paul Roos Gym giants to consider who will definitely pose a threat to any team they face.  
Gimmies' 18-16 victory over the mighty Gray College of Bloemfontein, together with Boishaai's resounding 34-18 victory over Monument and Oakdale's historic victory over Affies 46-21 suggests that there is going to be one almighty arm-wrestle in the Cape when they all play against each other.   
The Gimmies and Boishaai's match on 14 August is without a doubt the one of the biggest duels in South Africa, with the whole of Paarl choosing their champions in a derby that is more than a century old and is by all accounts the biggest inter-school match in the world. 
This Saturday, 8th May 2021, one of the season's biggest school rugby matches will be decided when Grey College embarks on their trip to Paarl to cross swords with Boishaai. 
Although the Free Staters came unstuck in their first game of the season, they were quickly back on their feet as they dismantled first E.G. Jansen (43-14) and Menlo Park (51-19). Boishaai however is still unbeaten in 2021 and they will be relishing the chance to notch up a rare victory against Grey College. Grey will look back to their last meeting when they beat Paarl Boys High 35-9 and hope to repeat that success. 
Who do you put your money on? A Boishaai team brimming with confidence or a Grey College colossus who refuses to give up the crown?