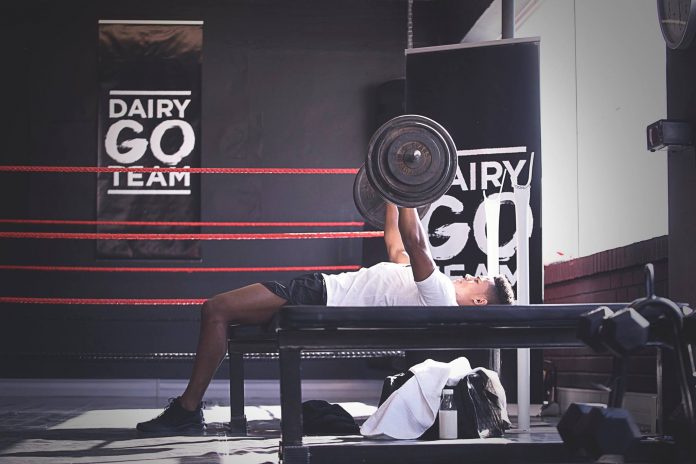 As parents we are always looking for healthy eating routine for our children – not only to ensure they get the best nutrition for growing bodies but to help set them up for a lifetime of healthy eating habits.  It turns out that yoghurt is a special ally for concerned parents.  Rich in protein and vital nutrients such as calcium and potassium, as well as beneficial probiotics that promote gut health, yoghurt is a wonderfully versatile and delicious kid's food.
"Yoghurt plays a positive role in a healthy diet and research has shown that children from 8 to 18 years who eat yoghurt at least once a week, tend to have healthier diets overall.  Studies show that children who enjoy yoghurt consume 10% more milk, 23% more fruit and 30% more wholegrains, demonstrating that it is gateway to healthy eating choices", says Registered Dietitian at Rediscover Dairy, Maretha Vermaak.  A big advantage is that most kids like yoghurt, and it is not challenging for parents to include it in many different meals and to have it on hand as a convenient and satisfying snack.
All the ways that yoghurt is good for healthy growth
Growing bodies and developing minds mean that children have particular nutritional needs.  Childhood is also a high energy time, and children's diets must cater to their daily activity levels.  The unique nutritional profile of yoghurt meets a range of child nutrition needs, including:
High quality protein for a developing body and sustainable energy
Calcium for strong bones and teeth
Probiotics for gut health and immune system support
Potassium, phosphorus, magnesium and Vitamins A and B12 for overall health and growth
South African families are lucky to have a wide choice of yoghurt ranges.  If child weight management is a concern, parents can easily choose low- and no-fat options.  As yoghurt helps a child feel fuller for longer, it is a useful component of a weight maintenance eating regime that can help to avoid unhealthy snacking.  Some parents may feel concerned that there are yoghurt ranges that include added sugar.  However, it should be noted that the levels of added sugar in some yoghurts is minimal, far below the sugar content in sweets, chocolates and fizzy cold drinks.
Children enjoy yoghurt in so many ways
As versatile, good food, yoghurt can be a convenient staple in your household, consumed in many ways.  Adding yoghurt to oats and other cereals brings balance and nutritional punch to the all-important breakfast which sets your child up for success each day.  Individual yoghurts and yoghurt drinks are excellent lunchbox foods.  Yoghurt can be used as toppings for desserts, fruits and as the basis of tasty dips at snack time.  A dollop of yoghurt adds delicious creaminess to everything from pancakes to soups, wraps to stir-fries and curries.  Easily made from scratch at home, frozen yoghurt never fails as a healthy icy treat and yoghurt smoothies are ideal for families-on-the-go.
The 22nd World School Milk Day, celebrated on 30 September 2021, is a reminder that other food and health concerns should never eclipse the need for meeting our children's needs for daily eating regimes that promote their healthy growth. Through its Consumer Education Project (CEP), Rediscover Dairy partners with National School Nutrition Programme (NSNP) of the Department of Basic Education (DBE) to highlight World School Milk Day. The NSNP includes dairy once a week in their school  feeding programme to support South African children most vulnerable to stunting and wasting.  The CEP makes fun information and teacher resources available for Grades R to 7 at http://www.dairykids.co.za/ Parents who are home-schooling due to COVID-19 can download curriculum-aligned interactive posters, worksheets, fact sheets and teaching guides.  Children learn all about the healthy eating, SA's food-based dietary guidelines, the role of dairy in healthy eating and the farm-to-table processing of dairy.
For more dairy ideas join the Rediscover Dairy Facebook page: www.facebook.com/RediscoverDAIRY