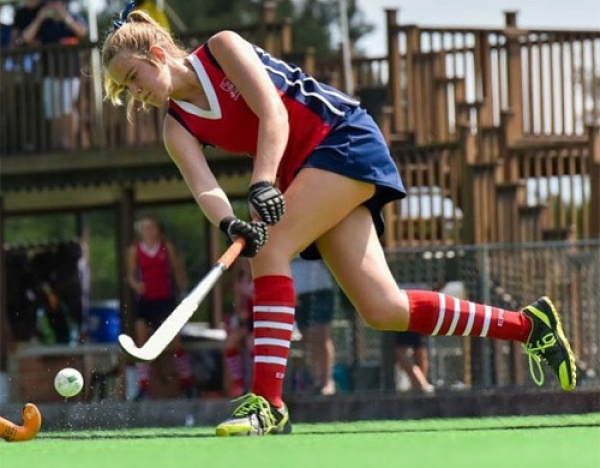 The hockey season is now fully engaged with many of the teams having enjoyed some good success in this early part of the season.
As school hockey continues to grow we look forward to bringing you all the highlights, results and rankings during the season.
So with the annual big tournaments to look forward to and qualification for the Oranje Meisies Super 12 Tournament and the U16 Boys & Girls Top Schools Tournament hosted by Paarl Gim in the near future, please ensure your results are with us by emailing them to [email protected] .
BOYS HOCKEY RESULTS FOR THE WEEK : 10/03/2019

1sts

AFFIES

2

V

1

POTCH GIM

ALEX ROAD

0

V

2

DALE COLLEGE

ALEX ROAD

2

V

1

STIRLING

ALEX ROAD

0

V

7

SELBORNE COLLEGE

CAMBRIDGE

2

V

0

SELBORNE COLLEGE

CAMBRIDGE

0

V

0

DALE COLLEGE

CAMBRIDGE

2

V

2

QUEENS COLLEGE

CAMBRIDGE

2

v

1

MENLOPARK

CAMBRIDGE

2

V

0

ST ANDREWS COLLEGE

CHARLIE HOFMEYR

1

V

1

DF MALAN

CLIFTON

2

v

3

MICHAELHOUSE

DHS

5

V

1

GRANTLEIGH

DHS

3

V

0

FELIXTON

DHS

0

v

3

HILTON COLLEGE

DHS

6

V

0

CRAWFORD NORTH COAST

ERMELO

1

V

1

MIDSTREAM

FAIRMONT

2

V

1

PAREL VALLEI

GARSFONTEIN

4

V

0

KEMPTON PARK

GLENWOOD

1

v

3

WESTVILLE

GREY COLLEGE

5

v

0

ST ANDREWS COLLEGE

GREY COLLEGE

4

V

1

CAMBRIDGE

GREY COLLEGE

4

V

0

KINGSWOOD COLLEGE

GREY COLLEGE

2

V

0

PEARSON

GREY HIGH SCHOOL

2

CAMBRIDGE

GREY HIGH SCHOOL

2

MENLOPARK

GREY HIGH SCHOOL

5

DALE COLLEGE

GREY HIGH SCHOOL

1

HUDSON PARK

HUDSON PARK

1

V

0

QUEENS COLLEGE

HUDSON PARK

2

V

0

MERRIFIELD

HUDSON PARK

0

v

0

DALE COLLEGE

HUDSON PARK

0

V

0

MENLOPARK

HUDSON PARK

1

V

0

ST ANDREWS COLLEGE

KINGSWOOD

2

V

1

SELBORNE COLLEGE

KINGSWOOD

1

V

2

DALE COLLEGE

KRUGERSDORP

0

V

3

BEAULIEU

KRUGERSDORP

3

V

0

HYDE PARK

KRUGERSDORP

1

V

0

LINDEN

KRUGERSDORP

3

V

1

HERONBRIDGE

PEARSON

1

v

1

QUEENS COLLEGE

PEARSON

0

v

2

DALE COLLEGE

PEARSON

3

V

1

STIRLING

PEARSON

2

V

0

GREY COLLEGE

PENRYN COLLEGE

0

v

2

CORNWALL HILL

SELBORNE COLLEGE

1

V

0

WOODRIDGE COLLEGE

SELBORNE COLLEGE

1

v

2

KINGSWOOD COLLEGE

SELBORNE COLLEGE

7

v

0
ALEX ROAD

SELBORNE COLLEGE

3

V

1

MENLOPARK

ST ANDREWS COLLEGE

0

V

1

HUDSON PARK

ST ANDREWS COLLEGE

1

V

1

QUEENS COLLEGE

ST ANDREWS COLLEGE

0

V

2

CAMBRIDGE

WOODRIDGE COLLEGE

0

V

1

SELBORNE COLLEGE

WYNBERG

0

V

4

BISHOPS

U16

CHARLIE HOFMEYR

0

v

3

DF MALAN

CLIFTON

4

v

3

MICHAELHOUSE

CORNWALL HILL

4

V

0

PENRYN COLLEGE

GARSFONTEIN

12

v

0

KEMPTON PARK

GLENWOOD

0

V

2

WESTVILLE

HUDSON PARK

3

V

1

QUEENS COLLEGE

HUDSON PARK

2

v

1

SELBORNE COLLEGE

HUDSON PARK

4

V

0

DALE COLLEGE

WYNBERG

5

V

0

BISHOPS

DHS

0

V

7

HILTON COLLEGE

RUSTENBURG

12

V

0

EG JANSEN

v

v

v

V

v

GIRL'S HOCKEY RESULTS

Ists

V

CAMBRIDGE

0

V

3

VOLKSKOOL

CAMBRIDGE

0

V

1

DIE BRANDWAG

CAMBRIDGE

0

V

0

ALEX ROAD

CAMBRIDGE

4

V

0

BURGERSDORP

CHARLIE HOFMEYR

1

V

5

DF MALAN

CORNWALL HILL

2

V

0

PENRYN COLLEGE

DSG

0

0

COLLEGIATE

DSG

4

1

UNION

DSG

3

3

HUDSON PARK

ERMELO

4

V

0

MIDSTREAM

FAIRMONT

9

V

0

CURRO DURBANVILLE

HANS MOORE

1

V

1

DRIEHOEK

HANS MOORE

1

V

0

HARTEBEESPOORT

HANS MOORE

0

v

0

HOOGENHOUT

HUDSON PARK

0

V

0

EUNICE

HUDSON PARK

6

V

0

FRAMESBY

HUDSON PARK

2

V

2

COLLEGIATE

HUDSON PARK

3

V

3

DSG

LICHTENBURG

6

V

0

HUGENOTE

LICHTENBURG

3

V

0

MARAIS VILJOEN

MENLOPARK

4

V

3

ST STITHIANS

MENLOPARK

1

V

2

ST MARYS KLOOF

MENLOPARK

9

V

0

LADY OF FATIMA

MENLOPARK

1

V

0

EPWORTH

MENLOPARK

6

V

0

HOWICK

MENLOPARK

1

V

0

ST MARYS KLOOF

MENLOPARK

3

V

0

ST JOHNS DSG

MIDDELBURG HS

10

V

0

WESVALIA

MIDDELBURG HS

5

V

0

RANDBURG

MONTANA

3

V

1

JEUGLAND

MONUMENT

0

V

2

VOORTREKKER HS

MONUMENT

1

V

2

ST ANNES

MONUMENT

1

V

0

PIETERMARITZBURG GIRLS

MONUMENT

0

V

7

ORANJE MEISIES

MONUMENT

0

V

0

Eldoraigne

NOORDHEUWEL

3

V

0

GARSFONTEIN

NOORDHEUWEL

1

V

1

AFFIES

NOORDHEUWEL

3

V

0

GOUDVELD

NOORDHEUWEL

4

V

1

NOORDKAAP

NOORDHEUWEL

4

V

0

OOSTERLIG

ORANJE MEISIES

9

V

0

PMB GIRLS

ORANJE MEISIES

3

V

0

ST ANNES

ORANJE MEISIES

10

V

2

SASOLBURG

ORANJE MEISIES

7

V

0

MONUMENT

ORANJE MEISIES

5

V

0

NOORDHEUWEL

ORANJE MEISIES

5

V

3

WOODRIDGE

ORANJE MEISIES

4

V

2

KINGSWOOD

ORANJE MEISIES

2

V

1

SPRINGFIELD

ORANJE MEISIES

2

V

1

DSG

PEARSON

3

V

0

KINGSRIDGE

PEARSON

2

V

1

VOORTREKKER BETH

PEARSON

6

V

0

QUEENS GIRLS HIGH

ST ANNES

3

V

0

ORANJE MEISIES 2NDS

ST ANNES

2

V

0

MONUMENT

ST ANNES

0

V

3

ORANJE MEISIES

ST ANNES

3

V

0

VOORTREKKER BETH

ST ANNES

1

V

2

SASOLBURG

ST ANNES

4

V

1

TREVERTON

ST ANNES

2

V

0

WYKEHEM COLLEGIATE

ST ANNES

6

V

0

HOWICK

ST ANNES

8

V

0

VOORTREKKER PMB

ST ANNES

12

V

0

GRACE COLLEGE

ST ANNES

4

V

0

WYKEHEM COLLEGIATE

ST ANNES

3

V

0

ST MARYS KLOOF

SASOLBURG HS

7

V

0

PRESIDENT HS

HANS MOORE

0

V

0

HOOGENHOUT

V

V

U16

MONUMENT

4

V

0

ELDORAIGNE

CHARLIE HOFMEYR

0

V

4

DF MALAN

CORNWALL HILL

5

V

0

PENRYN COLLEGE

LICHTENBURG

1

V

0

HUGENOTE

LICHTENBURG

1

V

1

MARAIS VILJOEN

SASOLBURG HS

4

V

0

PRESIDENT HS

ORANJE MEISIES

9

V

0

FICHARDTPARK

ORANJE MEISIES

2

V

0

WITTEBERG

ORANJE MEISIES

8

V

0

ST DOMINICS

ORANJE MEISIES

2

V

0

SENTRAAL

ORANJE MEISIES

4

V

2

WITTEBERG

ST ANNES

0

–

0

ST MARYS KLOOF

ST ANNES

10

v

0

MCS

ST ANNES

3

v

0

HOWICK

v

v