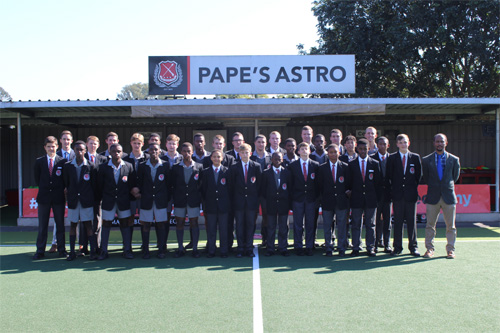 Maritzburg College have reigned at the top of school hockey in South Africa for decades and have contributed more SA Hockey International players than any other school.
In total, College has now earned some 100 SA U18 caps, including 8 captains. College has had 34 Old Boys picked to play for the South African Men's Hockey Team.
The tradition of being the top hockey factory for the country continues when we look at the latest crop of Maritzburg College hockey players who have recently been selected for the KwaZulu-Natal Inland teams for 2021.
A total of 20 out of 46 (43%) of their players have gained selection into the A teams and 15 out of 31 (48%) players are in the B teams. This means that the Maritzburg College boys make up an astonishing 45% of all the KZN Inland teams!
Here are the boys you were selected to the various KwaZulu-Natal Inland Hockey Teams 2021. Having already had some 100
U18A KZN INLAND
RF Marais, NL Khumalo, CD Osborne, RW Dobeyn, AT Mthalane, JCR Jansen, CJ Fulton, TS Conolly, Coach : Mr R Jones (College's Director of Hockey)
U18B KZN INLAND
MR Ponter, GD Winlock, RJ Crookes , AT Chiliza,
Non Travelling Reserves: A Carter, J Lalor, C McKean
U16A KZN INLAND
MJ Barnardo, A Khumalo, GR Aranky, PA Dlamini
U16B KZN INLAND
NI Holmes, KH  Dobeyn, LN Akerman, LD Armstrong, S Sithembu, IG Mosupye, BU Dlamini, L Seshemane, AO Sithole, JH Konigkramer, A Makhanya
U14A KZN INLAND
BJ Thornton-Dibb, DC Jackson, KHB Botha, A Mthalane, GA Askew, S Sithembu, A Dlamini, KR Jenkins
Non Travelling Reserve: R van der Vliet