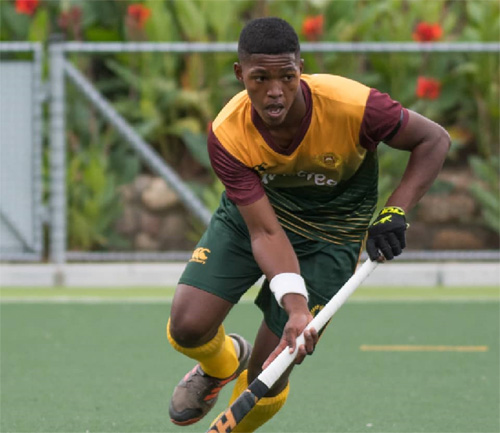 It is Maritzburg College who begin the season as the leaders on the first Boys School Hockey Rankings of 2021.
Continuing their long history as one of the most successful hockey schools in South Africa, College have so far managed to remain unbeaten although they were forced to share the spoils in their outing against Northwood.
Obviously, we are still at the early stages of the season and many teams are not displaying on the rankings table yet as they have not played enough matches. Still, most of the big guns have brushed off the rust and have been in action and we could see a tight race to the top.
Expect to see some teams dropping and others rising as more teams are entered and more results come in on the Boys School Hockey Rankings.
Please send through your teams results to [email protected] to ensure their inclusion.
BOY'S 1sts HOCKEY RANKINGS 12/05/2021

Rank

TEAM

PLAYED

AVG  BONUS     PTS

1

MARITZBURG COLLEGE

6

3.83

2

KES

2

3.80

3

HILTON COLLEGE

8

3.64

4

SACS

6

3.47

5

GREY COLLEGE

4

3.30

6

GREY HIGH SCHOOL

5

3.04

7

NORTHWOOD

7

2.94

8

CLIFTON

7

2.76

9

 PAUL ROOS GYM

8

2.63

10

ST DAVIDS

2

2.60

11

WESTVILLE BH

6

2.57

12

KEARSNEY COLLEGE

7

2.31

13

WYNBERG BH

7

2.24

14

SELBORNE COLLEGE

4

2.10

15

QUEENS COLLEGE

4

2.00

16

AFFIES

2

1.90

17

ST ANDREWS SCHOOL

2

1.90

18

PAARL GIM

9

1.84

19

JIM FOUCHE

3

1.80

20

GLENWOOD

7

1.63

21

FAIRMONT

2

1.55

22

MICHAELHOUSE

5

1.52

23

ST ANDREWS COLLEGE

2

1.40

24

BRIDGEHOUSE

2

1.35

25

PAARL BOYS HIGH

5

1.31

26

CRAWFORD LA LUCIA

2

1.30

27

CURRO DURBANVILLE

5

1.18

28

ZWARTKOP

4

1.03

29

DHS

5

1.00

30

CURRO HILLCREST

4

1.00

31

NORTHCLIFF

2

0.95

32

MENLOPARK

3

0.87

33

WORCESTER GYM

7

0.86

34

ST CHARLES COLLEGE

8

0.23

35

STELLENBERG

2

0.15

36

DF MALAN

2

-0.40

37

DALE

2

-0.55

38

MERRIFIELD

3

-0.63
CHECK OUT THE GIRLS SCHOOL HOCKEY RANKINGS
photo: Lookonimages