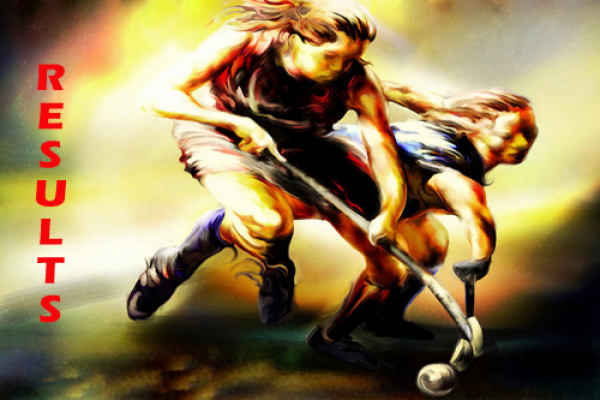 The Boys and Girls hockey results from across the country.
After a very busy weekend of high school hockey and some tough competition between  sports teams, the results are below. Well done to all those that won their games and to the opposing team, there is the next game to focus on to finish on top.
Please remember to send through all your team's results for Boys & Girls U14, U16 and First Team to [email protected] or Twitter on @SASCHOOLSPORTS or on Whatsapp at 076 202 5503 to ensure they are included and published on time.
We would like to thank everyone who sends in their results through the various channels to allow all interested parents, coaches, educators and learners to keep up to date on high school sports.
 

BOYS HOCKEY RESULTS FOR THE WEEK : 7/03/2020

1sts

 
 
 
 
 
 
 
 
v
 
 
 
BEAULIEU
13
v
0
LINDEN
 
CLIFTON
3
v
5
MICHAELHOUSE
 
KEARSNEY COLLEGE
2
v
1
NORTHWOOD
 
LINDEN
1
v
6
SECUNDA
 
MIDSTREAM COLLEGE
0
v
3
CORNWALL HILL
 
MONUMENT
1
v
1
POTCH GIM
 
MONUMENT
0
v
2
ELDORAIGNE
 
WATERKLOOF
4
v
0
TRANSVALIA
 
 
 
v
 
 
 
 
 
v
 
 
 
 
 
v
 
 
 
 
 
v
 
 
 
 
 
v
 
 
 
 
 
v
 
 
 
 
 
v
 
 
 
 
 
v
 
 
 
 
 
v
 
 
 
 
 
v
 
 
 
 
 
v
 
 
 
 
 
v
 
 
 
 
 
v
 
 
 
 
 
 
 
 
 
 
 
 
 
 

U16

 
 
 
 
 
 
 
 
v
 
 
 
CLIFTON
2
v
0
MICHAELHOUSE
 
KEARSNEY COLLEGE
2
v
3
NORTHWOOD
 
LINDEN
5
v
0
LINDEN
 
MIDSTREAM COLLEGE
2
v
4
CORNWALL HILL
 
MONUMENT
1
v
1
POTCH GIM
 
MONUMENT
6
v
0
ELDORAIGNE
 
WATERKLOOF
2
v
2
TRANSVALIA
 
 
 
v
 
 
 
 
 
v
 
 
 
 
 
V
 
 
 
 
 
v
 
 
 
 
 
v
 
 
 
 
 
v
 
 

U14

 
 
 
 
 
 
 
 
v
 
 
 
CLIFTON
1
v
4
MICHAELHOUSE
 
KEARSNEY COLLEGE
1
v
1
NORTHWOOD
 
LINDEN
0
v
5
BEAULIEU
 
WATERKLOOF
8
v
2
TRANSVALIA
 
 
 
v
 
 
 
 
 
 
 
 

Ists

GIRL'S HOCKEY RESULTS

 
 
 
v
 
 
 
EUNICE
11
v
0
WITTEBERG
 
EUNICE
1
v
0
ST ANNES
 
EUNICE
1
v
1
VOORTREKKER BETH
 
HANS MOORE
0
v
0
EG JANSEN
 
HANS MOORE
4
v
0
DIE ANKER
 
MENLOPARK
5
v
0
ST STITHIANS
 
MENLOPARK
9
v
0
NELSPRUIT
 
MIDSTREAM COLLEGE
2
v
3
CORNWALL HILL
 
MONUMENT
2
v
0
POTCH GIM
 
MONUMENT
5
v
0
ELDORAIGNE
 
ORANJE MEISIES
5
v
0
ST ANNES
 
ORANJE MEISIES
7
v
1
WITTEBERG
 
ORANJE MEISIES
8
v
0
WATERKLOOF
 
ORANJE MEISIES
5
v
0
NOORDHEUWEL
 
ST MICHAELS
1
v
0
KIMBERLEY GIRLS
 
STIRLING
3
v
3
QUEENSTOWN GH
 
STIRLING
5
v
1
GRENS
 
 
 
v
 
 

U16

 
 
v
 
 
 
 
 
v
 
 
 
MENLOPARK
7
v
0
NELSPRUIT
 
MIDSTREAM COLLEGE
7
v
0
MIDSTREAM COLLEGE
 
MONUMENT
0
v
1
POTCH Gim
 
MONUMENT
4
v
0
ELDORAIGNE
 
TRANSVALIA
2
v
1
WATERKLOOF
 
 
 
v
 
 
 
 
 
v
 
 
 
 
 
v
 
 

U14

 
 
v
 
 
 
MONUMENT
3
v
1
POTCH Gim
 
WATERKLOOF
1
v
1
TRANSVALIA
 
MONUMENT
5
v
1
ELDORAIGNE
 
 
 
v
 
 
 
 
 
v