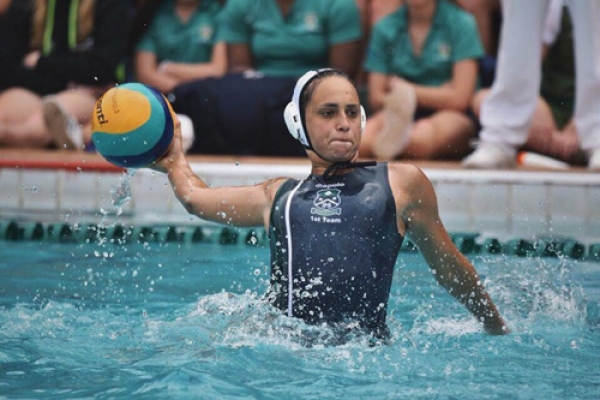 28 of Southern Africa's top water polo schools took part in the St Peter's College Old Petrian's U19 Girls Water Polo Tournament last week which once again delivered on excitement and passion.
From the outset it was Pearson and St. Stithians who raised the bar as these two teams negotiated their way through the pool stages unbeaten to face off in the final match of the tournament.
Pearson clearly had left their best for last as they narrowly outplayed a strong Saints team to win the final and the tournament 3-1.
This great result along with a consistently good season so far has assisted Pearson going to the top of the SA School Sports Rankings for this week followed closely by St. Stithians in second place.
St Stithians however also added some silverware to their cabinet by winning the Old Mutual Roedean Prestige Cup for the third consecutive year. This young team is certainly going to be a force to be reckoned with in 2018 and 2019 and will prove to be a difficult team to beat.
Please send through your team's scores to [email protected]
GIRLS WATER POLO RANKINGS, 8 March, 2018

RANK

TEAM

PLAYED

AVG PTS

1

PEARSON

16

5.01

2

ST STITHIANS

36

4.77

3

REDDAM

15

4.76

4

ROEDEAN

30

4.33

5

DURBAN GC

14

3.95

6

ST DOMINICS

29

3.85

7

ST MARYS WAVERLEY

33

3.71

8

CRAWFORD

25

3.33

9

STIRLING

17

3.17

10

KINGSWOOD

19

3.06

11

HERSCHEL

11

3.03

12

ST PETERS

25

2.93

13

WESTERFORD

9

2.92

14

ST ANNES

10

2.48

15

CLARENDON

19

2.38

16

DSG

15

2.31

17

COLLEGIATE

15

2.28

18

RANDPARK

24

2.11

19

RUSTENBURG

8

1.94

20

GLENWOOD HOUSE

8

1.81

21

FOURWAYS

10

1.64

22

KINGSMEAD

26

1.61

23

WYNBERG GH

9

1.41

24

PRETORIA GIRLS

27

1.19

25

SOMERSET

9

1.09