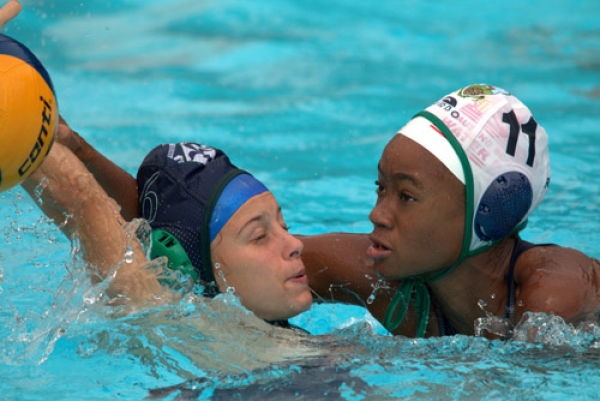 A solid showing by Roedean at Old Mutual Prestige Cup has helped to launch their season and they are well placed in the top three for this week's rankings.
Roedean enjoyed a strong run at the tournament beating the likes of St.Stithians and St Mary's Waverley before they were finally stopped in the semi-finals.
Reddam how remain in first place along with the enthusiastic Pearson side who will be hoping to close the gap and take the leading position soon.
Please send through your results to [email protected]
GIRLS WATER POLO RANKINGS, 21 February, 2018

RANK

TEAM

PLAYED

AVG PTS

1

REDDAM

6

6.10

2

PEARSON

7

5.29

3

ROEDEAN

15

5.11

4

ST STITHIANS

20

4.82

5

DURBAN GC

5

4.38

6

ST MARYS WAVERLEY

19

4.02

7

ST DOMINICS

17

3.84

8

STIRLING

8

3.82

9

KINGSWOOD

9

3.55

10

CRAWFORD

10

3.32

11

ST MARYS KLOOF

4

2.64

12

ST PETERS

10

2.62

13

CLARENDON

11

2.45

14

COLLEGIATE

8

2.36

15

DSG

8

2.23

16

GLENWOOD HOUSE

8

1.81

17

ALEXANDER ROAD

8

1.68

18

KINGSMEAD

14

1.48

19

DURBAN GHS

4

1.45

20

RANDPARK

9

1.30

21

PRETORIA GIRLS

16

0.95

22

HUDSON PARK

7

0.40