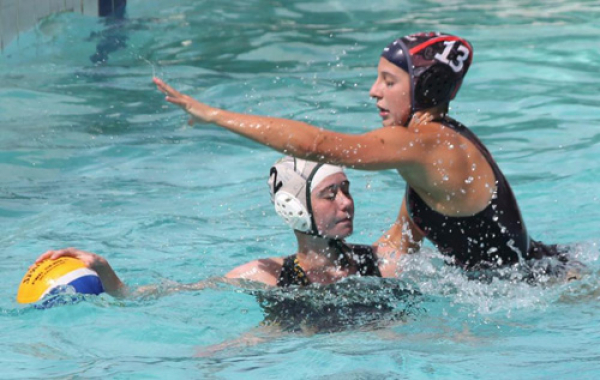 Pearson proved they are ready to sign off on the 2018 season the same way they signed on when they consolidated they position as the leading water polo team in the country at the recent Reddam Tournament.
Attracting most of the big names across the country Pearson put on a master class as they eased into the final match by winning all their pool matches to dual it out with hosts Reddam. Reddam had played some attacking water polo to make it into the final but it always seemed that Pearson just had the edge on them as they finally won 9-7.
St Stithians sailed through their pool stages winning all their matches and looked destined to challenge for the title but came unstuck against Reddam and had to settle for third place.
With still plenty to play for in the 2018 season please ensure you send through all your results to [email protected]
GIRLS WATER POLO RANKINGS, 28 Sept 2018

RANK

TEAM

PLAYED

AVG BONUS PTS

1

PEARSON

23

5.18

2

REDDAM

22

5.00

3

ST STITHIANS

45

4.96

4

DURBAN GC

28

4.27

5

ROEDEAN

39

4.06

6

ST DOMINICS

38

3.82

7

HERSCHEL

18

3.62

8

ST MARYS WAVERLEY

42

3.56

9

CRAWFORD

34

3.35

10

STIRLING

24

3.31

11

KINGSWOOD

19

3.06

12

WESTERFORD

16

3.00

13

ST PETERS

34

2.86

14

CLARENDON

19

2.38

15

COLLEGIATE

22

2.31

16

ST ANNES

11

2.30

17

RANDPARK

26

2.28

18

ST MARYS KLOOF

5

2.13

19

GLENWOOD HOUSE

14

2.03

20

DSG

22

1.97

21

KINGSMEAD

28

1.72

22

FOURWAYS

10

1.64

23

RUSTENBURG

14

1.57

24

WYNBERG GH

16

1.55

25

PRETORIA GIRLS

27

1.19

26

DURBAN GHS

6

1.09

27

ALEXANDER ROAD

15

1.03

28

SOMERSET

15

0.85

29

RHENISH

7

0.32

30

HUDSON PARK

15

0.26

31

SPRINGFIELD

7

0.23