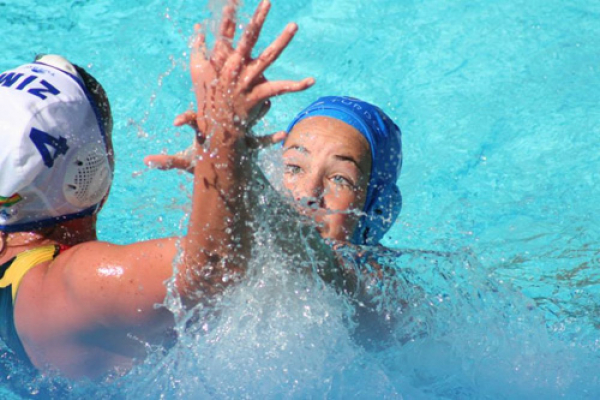 There was yet another dominant display from the girls from Pearson as they proved just why many view them as the finest team in SA Schools Water Polo.
Pearson hurried through the pool stages at the recent St Stithians Tournament with ease and then went on to face a formidable St.Stithians team who had also enjoyed a prosperous home tournament. With the home crowd with Saints, Pearson held on for a bitterly close win taking the final 10-9. This has helped to keep Pearson as the leading team on this week's SA School Sports Water Polo Rankings with Saint moving up to the second spot.
Herschel also have moved up into the top 5 zone following a good performance at the Somerset Girls Tournament when they found life easy all the way to the finals where the put away Wynberg 9-2.
Please send through your results to [email protected]
GIRLS WATER POLO RANKINGS, 26 October, 2018

RANK

TEAM

PLAYED

AVG BONUS PTS

1

PEARSON

35

5.20

2

ST STITHIANS

53

4.93

3

REDDAM

30

4.88

4

DURBAN GC

39

4.15

5

HERSCHEL

25

4.06

6

ROEDEAN

47

3.92

7

ST MARYS WAVERLEY

49

3.48

8

ST DOMINICS

45

3.43

9

CRAWFORD

48

3.42

10

STIRLING

37

3.28

11

WESTERFORD

22

3.12

12

ST PETERS

43

2.80

13

ST ANNES

17

2.68

14

KINGSWOOD

33

2.63

15

CLARENDON

26

2.37

16

THOMAS MORE

6

2.36

17

COLLEGIATE

22

2.31

18

RANDPARK

41

2.22

19

DSG

30

2.06

20

RUSTENBURG

20

1.98

21

GLENWOOD HOUSE

21

1.97

22

WYNBERG GH

22

1.93

23

FOURWAYS

25

1.73

24

KINGSMEAD

35

1.69

25

ST MARYS KLOOF

12

1.63

26

SOMERSET

21

1.55

27

RHENISH

13

1.50

28

ALEXANDER ROAD

22

1.41

29

SPRINGFIELD

13

1.26

30

DURBAN GHS

6

1.09

31

PRETORIA GIRLS

34

1.00

32

BLOEMHOF

6

0.63

33

HUDSON PARK

21

0.56