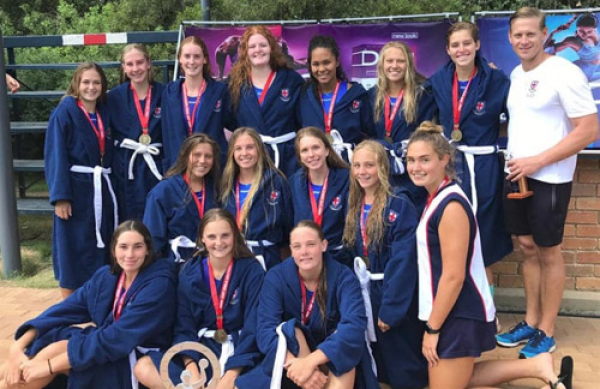 It has been St Stithians all the way this season with an unbeaten run of 27 matches as they have taken home every trophy on offer. Saints lead this week's Girls Water Polo Rankings again and it seems unlikely they will be caught.
A couple of weeks ago Saints clinched the Old Petrians Tournament with consummate ease and last week outplayed the opposition to add the Reef Cup to the trophy cabinet. It has been a powerful display from arguably the finest team in the country as they fast run out of opponents who can challenge them.
However in Herschel and Pearson we have two excellent teams who given the chance can produce an upset although Pearson went down 7-14 against St Stithians and Herschel are yet to cross swords in 2019.
AS this season nears intermission please send through your results to [email protected]
GIRLS WATER POLO RANKINGS, 6 March, 2019

RANK

TEAM

PLAYED

AVG BONUS PTS

1

ST STITHIANS

27

5.34

2

HERSCHEL

13

4.48

3

PEARSON

20

4.40

4

CRAWFORD

21

3.59

5

ROEDEAN

21

3.49

6

ST MARYS WAVERLEY

20

3.26

7

ST ANNES

14

3.15

8

CLARENDON

14

2.99

9

ST PETERS

20

2.79

10

COLLEGIATE

14

2.69

11

REDDAM

14

2.62

12

WESTERFORD

9

2.54

13

DSG

13

2.42

14

STIRLING

18

2.36

15

KINGSWOOD

19

2.28

16

DURBAN GC

12

2.24

17

ST DOMINICS

22

2.18

18

KINGSMEAD

23

2.09

19

FOURWAYS

16

2.00

20

BEAULIEU

6

1.89

21

RANDPARK

20

1.68

22

WYNBERG GH

9

1.63

23

PRETORIA GIRLS

17

1.57

24

RUSTENBURG

10

1.53

25

ALEXANDER ROAD

10

1.34

26

SPRINGFIELD

9

1.00

27

SOMERSET

9

0.68