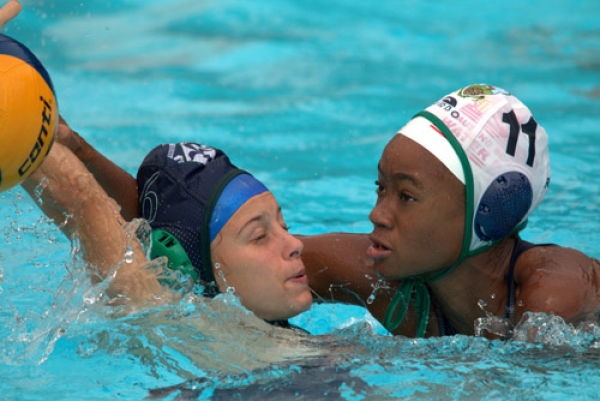 This Week's Girls Top 30 Water Polo Rankings:
After a very busy weekend of high school Water Polo  and some tough competition between  sports teams, the updated rankings tables are below. Well done to all those that won their games and to the opposing team, there is the game to focus on to finish on top.
Please remember to send through all your team's Boys & Girls U14, U16 and First Team results to [email protected] or Twitter on @SASCHOOLSPORTS or on Whatsapp at 076 202 5503 to ensure they are included and published on time.
We would like to thank everyone who sends in their results through the various channels to allow all interested parents, coaches, educators and learners to keep up to date on high school sports.
GIRLS WATER POLO RANKINGS, 13 March, 2020

RANK

TEAM

PLAYED

AVG BONUS PTS

1

ST STITHIANS

33

5.59

2

CLARENDON

24

4.50

3

REDDAM CON

15

3.78

4

ROEDEAN

26

3.70

5

CRAWFORD

26

3.60

6

HERSCHEL

15

3.52

7

COLLEGIATE

19

3.23

8

WESTERFORD

8

3.09

9

ST DOMINICS

25

3.01

10

ST PETERS

19

2.85

11

PEARSON

18

2.81

12

DSG

19

2.68

13

THOMAS MORE COLLEGE

11

2.54

14

ST ANNES

9

2.39

15

KINGSMEAD

18

2.38

16

DURBAN GC

14

2.23

17

ST MARYS WAVERLEY

33

2.14

18

KINGSWOOD

22

1.98

19

STIRLING

15

1.82

20

SPRINGFIELD

10

1.72

21

RUSTENBURG

10

1.62

22

PRETORIA GIRLS

26

1.55

23

GLENWOOD HOUSE

6

1.51

24

REDDAM BEDFORDVIEW

15

1.47

25

WYNBERG GH

8

1.45

26

ST MARYS KLOOF

7

1.30

27

BEAULIEU

7

1.24

28

ALEXANDER ROAD

15

1.12

29

RANDPARK

9

0.91

30

FOURWAYS

15

0.87

31

HUDSON PARK

6

0.80

32

DURBAN GHS

7

0.73

33

OAKHILL

6

0.52