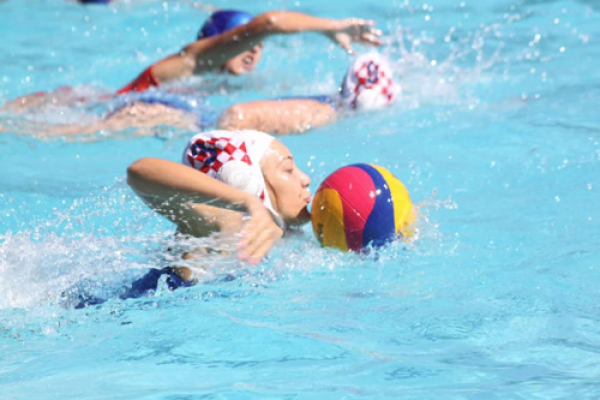 It has been a sensational season from the St Stithians Water Polo team who rest at the top of the SA School Sports Rankings after finishing this stage of 2019 unbeaten.
It is a deserved accomplishment which has seen Saints dominant the schools water polo scene as they captured the Reef Cup and Old Petrians title as they demonstrated why they are clearly the leading team in the country.
Last year it was Pearson who enjoyed the limelight as the No.1 team in SA and they still continue to impress under the tutorage of coach Luke Mathe but at the moment they need to be happy with the second spot after coming unstuck against Saints in the finals of the Old Pets Tournament.
If there are still any outstanding results please send them to [email protected]
GIRLS WATER POLO RANKINGS, 12 March, 2019

RANK

TEAM

PLAYED

AVG BONUS PTS

1

ST STITHIANS

27

5.34

2

PEARSON

20

4.40

3

HERSCHEL

15

4.30

4

CRAWFORD

21

3.59

5

ROEDEAN

21

3.49

6

ST MARYS WAVERLEY

20

3.26

7

ST ANNES

14

3.15

8

CLARENDON

14

2.99

9

REDDAM

16

2.92

10

ST PETERS

20

2.79

11

COLLEGIATE

14

2.69

12

DSG

13

2.42

13

STIRLING

18

2.36

14

KINGSWOOD

19

2.28

15

DURBAN GC

12

2.24

16

ST DOMINICS

22

2.18

17

WESTERFORD

11

2.11

18

KINGSMEAD

23

2.09

19

FOURWAYS

16

2.00

20

BEAULIEU

6

1.89

21

RANDPARK

20

1.68

22

PRETORIA GIRLS

17

1.57

23

RUSTENBURG

10

1.53

24

WYNBERG GH

10

1.52

25

ALEXANDER ROAD

10

1.34

26

SPRINGFIELD

9

1.00

27

SOMERSET

9

0.68