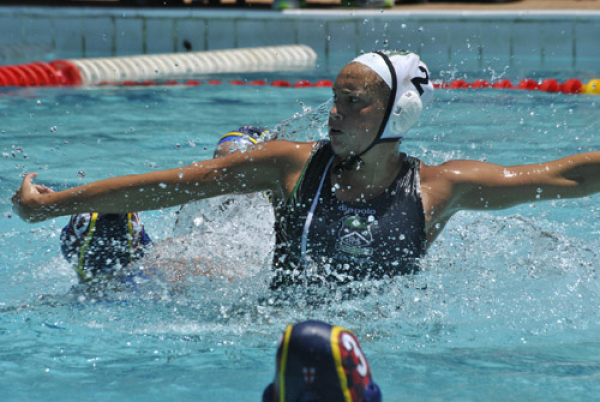 Virtually from the start of the 2018 season there has been one team that has been shining above the rest in the water polo pools across the country. It therefore comes as no surprise that Pearson finish the year as the No.1 Water Polo team in South Africa after completing a terrific season.
The list of accomplishments for Pearson is hugely impressive; they took silver at the Brian Baker Tournament and then proceeded to win the Old Petrians, Reddam U19 and Co-Ed tournaments in convincing fashion.
The 2019 season looks just as bright for Pearson who has already thrown down the gauntlet to the other teams by winning the Clarendon Stayers and St Stithians Stayers tournaments which perhaps indicates that Peason could well be a contender for next year's No. 1 spot.
However we can never discount the likes of Reddam and Saints who will be ready to challenge Pearson along with Herschel and Durban Girls College.
Congrats to all the coaches, tournament organisers, supports and the players for producing a great 2018 water polo season.
GIRLS WATER POLO RANKINGS, 3 December, 2018

RANK

TEAM

PLAYED

AVG BONUS PTS

1

PEARSON

38

5.21

2

ST STITHIANS

53

4.93

3

REDDAM

30

4.88

4

DURBAN GC

39

4.15

5

HERSCHEL

25

4.06

6

ROEDEAN

47

3.92

7

ST MARYS WAVERLEY

49

3.48

8

ST DOMINICS

45

3.43

9

CRAWFORD

48

3.42

10

STIRLING

37

3.28

11

WESTERFORD

22

3.12

12

ST PETERS

43

2.80

13

ST ANNES

17

2.68

14

KINGSWOOD

35

2.56

15

CLARENDON

26

2.37

16

THOMAS MORE

6

2.36

17

COLLEGIATE

23

2.28

18

RANDPARK

41

2.22

19

DSG

32

2.01

20

RUSTENBURG

20

1.98

21

GLENWOOD HOUSE

21

1.97

22

WYNBERG GH

22

1.93

23

FOURWAYS

25

1.73

24

KINGSMEAD

35

1.69

25

ST MARYS KLOOF

12

1.63

26

SOMERSET

21

1.55

27

RHENISH

13

1.50

28

ALEXANDER ROAD

22

1.41

29

SPRINGFIELD

13

1.26

30

DURBAN GHS

6

1.09

31

PRETORIA GIRLS

34

1.00

32

BLOEMHOF

6

0.63

33

HUDSON PARK

21

0.56