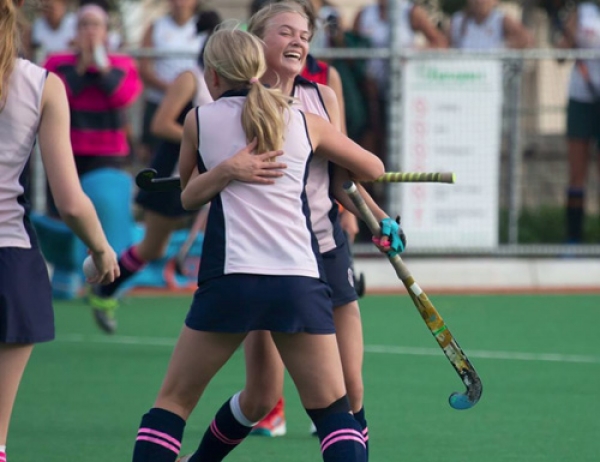 Herschel remains the leading Girls U16 Hockey team in the country following their brace of victories over the last week and they certainly seem to be a team who is difficult to beat.
However we have seen plenty of outstanding results flooding in which has had some impact on the top end of this week's rankings as many teams attempt to qualify for the U16 Top Schools Tournament.
St Mary's Waverley are making their presence felt in the top 10 zone this week and Woodridge have fought bravely to get to the threshold of joining the leading teams.
To qualify to be invited to the Top School Tournament that will be hosted by Paarl Gym, results will need to reach us by the 31st of May, 2018. (More details here)
Please send through your results to [email protected]
GIRL'S U16 HOCKEY RANKINGS 25 MAY, 2018

RANK

TEAM

PLAYED

AVG BONUS PTS

1

HERSCHEL

22

4.38

2

COLLEGIATE

13

4.15

3

ST JOHNS DSG

8

4.11

4

ST MARYS KLOOF

11

3.94

5

GARSFONTEIN

19

3.91

6

PAARL GIM

21

3.86

7

ST MARYS WAVERLEY

8

3.79

8

ST ANNES

12

3.63

9

DSG

24

3.57

10

EUNICE

15

3.53

11

WOODRIDGE

11

3.44

12

PAREL VALLEI

15

3.41

13

BLOEMHOF

26

3.36

14

MENLOPARK

13

3.35

15

ORANJE MEISIES

10

3.28

16

SOMERSET

14

3.22

17

PEARSON

11

3.22

18

RUSTENBURG

13

3.19

19

STELLENBERG

12

3.12

20

RHENISH

24

2.98

21

HUDSON PARK

7

2.96

22

NELSPRUIT

7

2.90

23

PAARL GIRLS HIGH

21

2.68

24

WATERKLOOF

11

2.58

25

CRAWFORD LA LUCIA

10

2.49

26

GOUDVELD

8

2.45

27

SASOLBURG

10

2.40

28

SPRINGFIELD

17

2.33

29

DF MALAN

11

2.33

30

FAIRMONT

16

2.33

31

WESTERFORD

12

2.21

32

CAMBRIDGE

12

1.97

33

STRAND

9

1.88

34

AFFIES

11

1.21

35

HELPMEKAAR

13

1.12

36

EPWORTH

6

0.87

37

WYNBERG GH

7

0.76

38

KINGSWOOD

5

0.68

39

ROEDEAN

9

0.26

40

PRETORIA GH

6

-0.55