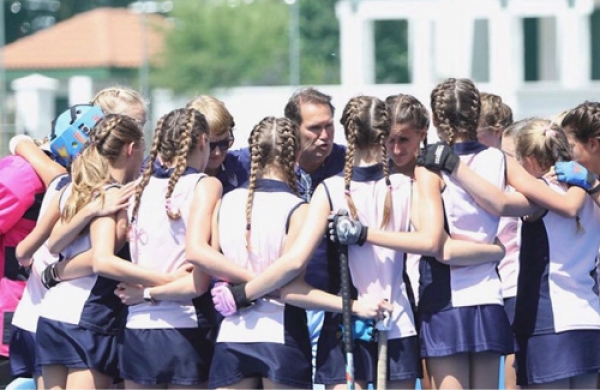 As the race to get invited to Paarl Gym's U16 Top Schools Tournament heats up we have a very congested top half of the table with most of the strong schools in contention.
The top five teams are only marginally separated with any given result likely to cause some disruption on the current standings, so the importance of getting a win highly important.
Further down the table Eunice, Paarl Gim, Pearson, Oranje Meisies and Waterkloof are still in the mix and will be looking to nudge up the rankings as we approach the deadline on 31 May 2018.
Please send through your results to [email protected]
GIRL'S U16 HOCKEY RANKINGS 19 APRIL, 2018

RANK

TEAM

PLAYED

AVG PTS

1

HERSCHEL

8

4.93

2

COLLEGIATE

8

4.54

3

ST MARYS KLOOF

6

4.35

4

GARSFONTEIN

8

4.33

5

ST JOHNS DSG

8

4.11

6

MENLOPARK

6

4.03

7

DSG

9

3.98

8

NELSPRUIT

3

3.90

9

BLOEMHOF

9

3.64

10

ST ANNES

9

3.53

11

EUNICE

15

3.53

12

PAARL GIM

7

3.17

13

WATERKLOOF

5

3.08

14

RHENISH

9

3.07

15

ORANJE MEISIES

8

3.04

16

PEARSON

8

3.04

17

PAARL GIRLS HIGH

8

2.73

18

DF MALAN

8

2.56

19

SASOLBURG

10

2.40

20

FAIRMONT

4

2.25

21

CAMBRIDGE

7

2.17

22

STRAND

8

2.01

23

SPRINGFIELD

7

1.47

24

AFFIES

8

1.18

25

EPWORTH

4

0.88

26

WYNBERG GH

7

0.76

27

ROEDEAN

8

0.35

28

LADY FATIMA

4

0.23

29

HUDSON PARK

2

-0.75