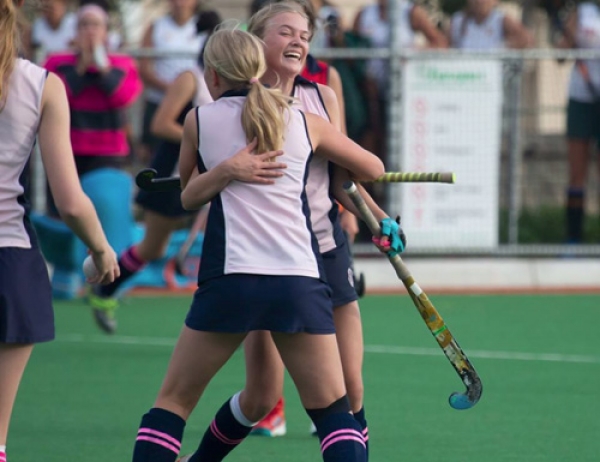 It has become a very congested top half of the table with very little to separate the teams as we move into the business end of the season.
Herschel still controls the table at the top following a successful week which saw them scoring heavily. However the real battle is for the team's trying to get into the top 10 zone and it is here that one result either way can upset the apple cart for some of the teams.
In the back of the minds for many teams will be trying to qualify for the U16 Top School Tournament that will be hosted by Paarl Gym this year which makes the next couple of week's results vital.
Please ensure any outstanding results are with us by sending them to [email protected]
For more details regarding the Paarl Gym U16 Top Schools Tournament please click here.
GIRL'S U16 HOCKEY RANKINGS 18 MAY, 2018

RANK

TEAM

PLAYED

AVG BONUS PTS

1

HERSCHEL

20

4.41

2

COLLEGIATE

11

4.33

3

ST MARYS KLOOF

10

4.24

4

ST JOHNS DSG

8

4.11

5

GARSFONTEIN

18

3.89

6

PAARL GIM

21

3.86

7

DURBAN GC

6

3.73

PAREL VALLEI

13

3.73

9

ST ANNES

12

3.63

10

DSG

22

3.53

EUNICE

15

3.53

12

WOODRIDGE

10

3.45

13

BLOEMHOF

25

3.34

14

SOMERSET

13

3.25

15

NELSPRUIT

6

3.23

16

MENLOPARK

15

3.21

17

RUSTENBURG

13

3.19

18

STELLENBERG

12

3.12

19

PEARSON

10

3.09

ORANJE MEISIES

9

3.09

21

RHENISH

23

3.07

22

CLARENDON

5

3.00

23

HUDSON PARK

6

2.87

24

WATERKLOOF

9

2.70

25

PAARL GIRLS HIGH

21

2.68

26

DF MALAN

10

2.59

27

CRAWFORD LA LUCIA

9

2.43

GOUDVELD

6

2.43

29

FAIRMONT

15

2.42

30

SASOLBURG

10

2.40

31

WESTERFORD

12

2.21

32

SPRINGFIELD

16

2.21

33

CAMBRIDGE

11

2.19

34

STRAND

9

1.88

35

AFFIES

10

1.24

36

HELPMEKAAR

13

1.12

37

EPWORTH

6

0.87

38

WYNBERG GH

7

0.76

39

ROEDEAN

9

0.26