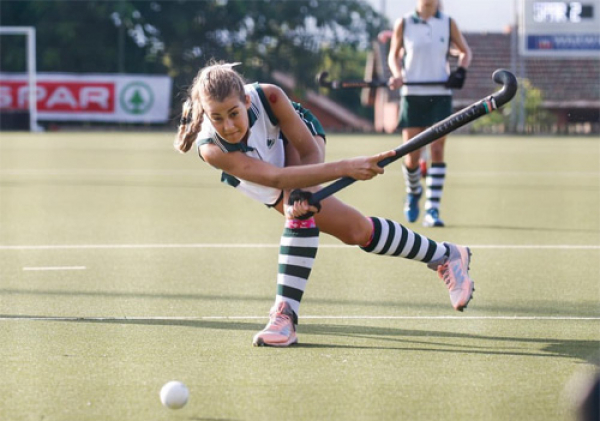 Menlopark remain on top of this week's TurfTech First Team Girl's Rankings, although we have far more teams that have been included in the rankings following the past weeks' matches.
With the season still in its embryonic stage we can still expect some movement on the table as more matches are played and there are still several of the big names that are yet to be entered at this stage.
Please remember to send through all your results, wins, losses and draws to [email protected] to ensure your team's inclusion.
GIRL'S 1st HOCKEY RANKINGS 28 MARCH, 2019

RANK

TEAM

PLAYED

AVG BONUS PTS

1

MENLOPARK

7

4.49

2

ORANJE MEISIES

9

4.21

3

PEARSON

4

3.78

4

ST CYPRIANS

5

3.50

5

ST MARYS KLOOF

10

3.47

6

PAARL GIM

7

3.30

7

BLOEMHOF

3

3.30

8

ST ANNES

14

3.18

9

HUDSON PARK

12

3.06

10

RUSTENBURG

6

3.02

11

VOORTREKKER BETH

9

2.98

12

MIDDELBURG HS

8

2.78

13

NOORDHEUWEL

6

2.70

14

PINELANDS

5

2.68

15

COLLEGIATE

4

2.58

16

CORNWALL HILL

3

2.53

17

GRAAF-REINET

3

2.37

18

DSG

5

2.28

19

AFFIES

3

2.23

20

KINGSRIDGE

13

2.21

21

SASOLBURG

3

2.10

22

YORK HIGH

12

2.06

23

SPRINGFIELD

9

2.03

24

CRADOCK

19

2.03

25

STELLENBERG

8

1.88

26

PAREL VALLEI

7

1.87

27

OUTENIQUA

10

1.82

28

FAIRMONT

7

1.81

29

CAMBRIDGE

5

1.78

30

ELDORAIGNE

6

1,67

31

MONUMENT

12

1.62

32

WOODRIDGE

5

1.56

33

DF MALAN

7

1.50

34

EPWORTH

3

1.50

35

UNION HIGH

3

1.40

36

STRAND

5

1.32

37

ST DOMINICS

6

1.17

38

WESTERFORD

5

0.92

39

CURRO DURBANVILLE

8

0.90

40

CHARLIE HOFMEYR

7

0.86

41

HTS DROSTDY

7

0.81

42

HANS MOORE

8

0.79

43

HERMANUS

7

0.76

44

HELPMEKAAR

7

0.73

45

GLENWOOD HOUSE

7

0.67

46

THE SETTLERS

6

0.67

47

FRAMESBY

12

0.63

48

STIRLING

3

0.50

49

BELLVILLE

3

0.47

50

PMB GIRLS

4

0.43

51

WYKEHAM COLLEGIATE

3

-0.20