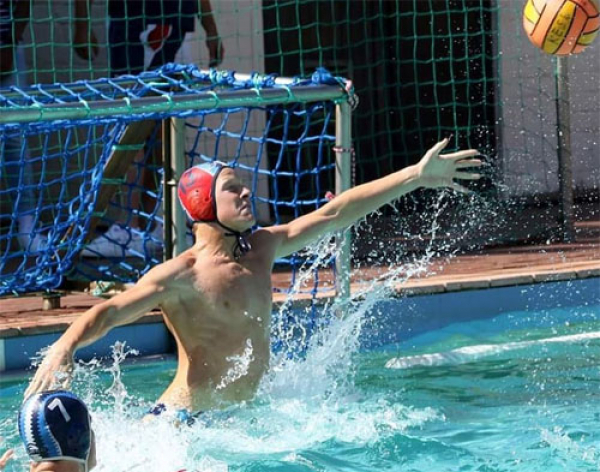 St Stithians have rocketed up the table to settle in the 2nd spot on this week's Boys Top 40 Water Polo Rankings following a great performance at the KES Tournament last week.
Saints finished the KES Tournament in third place after notching up several notable wins but it was their 11-8 loss to eventual winners SACS that scuppered their chances of higher honors.
SACS have been in mercurial form this year and were deserved winners of the KES Tournament as they completed a clean sweep in the pool stages and although pushed hard by St. Johns College in the finals managed to hold on for the victory.
As the season nears its end please send through your results to [email protected]
BOYS WATER POLO RANKINGS, 6 March, 2019

RANK

TEAM

PLAYED

AVG BONUS POINTS

1

SACS

19

5.51

2

ST STITHIANS

16

4.93

3

CLIFTON

17

4.73

4

ST JOHNS COLLEGE

18

4.60

5

ST ANDREWS COLLEGE

31

4.23

6

KEARSNEY COLLEGE

5

4.17

7

BISHOPS

24

4.00

8

GREY HIGH SCHOOL

27

3.93

9

ST BENEDICTS

16

3.79

10

HILTON COLLEGE

12

3.66

11

WESTVILLE

12

3.63

12

JEPPE

11

3.51

13

PAUL ROOS GYM

17

3.41

14

SELBORNE COLLEGE

29

3.41

15

REDDAM Con

18

3.40

16

GLENWOOD

8

3.24

17

PRETORIA BOYS HIGH

7

3.14

18

RONDEBOSCH

10

3.03

19

ST DAVIDS

12

3.01

20

KES

8

2.83

21

REDDAM HELDER

7

2.78

22

GREY COLLEGE

14

2.58

23

STIRLING

20

2.38

24

PEARSON

24

2.17

25

ST ALBANS COLLEGE

8

2.03

26

AFFIES

11

1.97

27

NORTHWOOD

16

1.88

28

DHS

9

1.65

29

REDDAM UMH

5

1.56

30

CRAWFORD LONEHILL

13

1.54

31

MICHAELHOUSE

2

1.44

32

MARITIZBURG COLLEGE

11

1.32

33

PARKTOWN

13

1.20

34

GLENWOOD HOUSE

15

1.09

35

ST PETERS

11

1.02

36

KINGSWOOD

19

0.45

37

ALEX ROAD

5

0.40

38

WYNBERG

11

0.32

39

YORK

5

0.19

40

HUDSON PARK

5

0.09