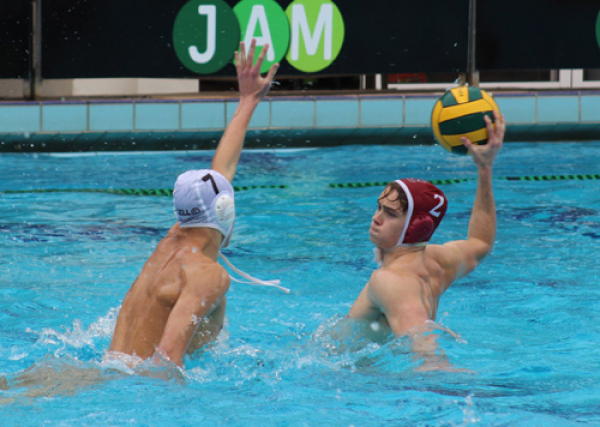 Clifton continue to show why they are considered one of the powerhouses in SA Schools Water Polo as they lead this week's rankings following a good show of form in recent matches.
Clifton have started the final leg of the 2018 season in fine style beating all their KZN opposition and will be hoping to continue this form against all their opposition they face.
Westville also are in good form and move up into the top 10 zone but the real challenge will come when the WP schools and some of the Gauteng schools start to get their fixture list underway.
Please send through all your team's results to [email protected]
BOYS WATER POLO RANKINGS, 28 September 2018

RANK

TEAM

PLAYED

AVG BONUS POINTS

1

CLIFTON

20

5.56

2

RONDEBOSCH

15

4.94

3

JEPPE

19

4.77

4

BISHOPS

15

4.53

5

GREY HIGH SCHOOL

28

4.39

6

ST JOHNS COLLEGE

24

4.34

7

ST STITHIANS

22

4.05

8

ST ANDREWS COLLEGE

25

3.92

9

WESTVILLE

12

3.89

10

AFFIES

17

3.79

11

SELBORNE COLLEGE

18

3.62

12

GLENWOOD

20

3.42

13

SACS

9

3.41

14

PAUL ROOS GYM

19

3.39

15

HILTON COLLEGE

27

3.32

16

ST DAVIDS

16

2.88

17

ST BENEDICTS

12

2.80

18

PEARSON

22

2.68

19

KES

15

2.66

20

KEARSNEY COLLEGE

13

2.61

21

PRETORIA BOYS HIGH

12

2.57

22

REDDAM

18

2.35

23

CRAWFORD LONEHILL

15

2.24

24

STIRLING

17

2.12

25

NORTHWOOD

25

2.03

26

GLENWOOD HOUSE

15

2.01

27

GREY COLLEGE

19

2.00

28

ST CHARLES COLLEGE

9

1.94

29

MARITIZBURG COLLEGE

12

1.92

30

ST ALBANS COLLEGE

16

1.71

31

MICHAELHOUSE

15

1.53

32

ALEX ROAD

8

1.18

33

WYNBERG

13

1.16

34

KINGSWOOD

17

0.77

35

DHS

14

0.76

36

ST PETERS

9

0.73

37

GRAEME

11

0.60

38

PARKTOWN

16

0.48

39

HUDSON PARK

8

0.18