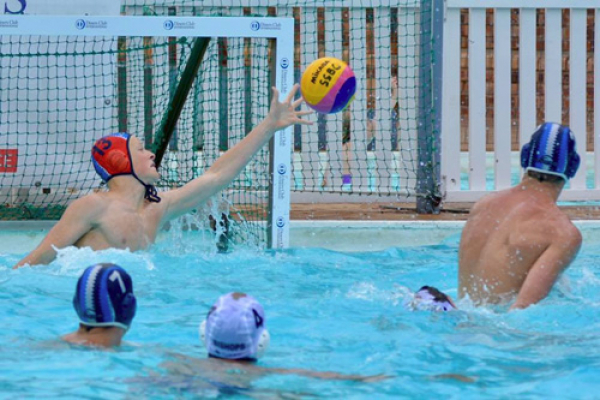 In has turned out to be a two horse race for the Number 1 spot on the SA School Sports Top 40 Water Polo Rankings for Boys with the powerhouses of Clifton and Rondebosch battling their way through the season.
Clifton however enjoy occupying the leading position for this week after some solid wins against strong opposition in KZN although matters did not go the way they would have preferred at the St. Stithians Tournament where they came unstuck in the quarter final against Jeppe.
SACS enjoyed a fine time of it at the Saints Tournament battling their way into the final showdown with St.Johns College and taking the title with a 7-5 win.
However Rondebosch have made up some ground as the put down the challenges of the likes of Reddam, SACS and PRG with only SACS pushing them all the way.
As the season winds down please send through your results to [email protected] to ensure they are all included.
BOYS WATER POLO RANKINGS, 26 October 2018

RANK

TEAM

PLAYED

AVG BONUS POINTS

1

CLIFTON

37

5.36

2

RONDEBOSCH

39

4.81

3

ST JOHNS COLLEGE

41

4.11

4

ST STITHIANS

36

4.06

5

SACS

32

4.02

6

GREY HIGH SCHOOL

44

3.99

7

JEPPE

33

3.91

8

BISHOPS

37

3.71

9

AFFIES

25

3.68

10

ST ANDREWS COLLEGE

39

3.61

11

WESTVILLE

28

3.46

12

HILTON COLLEGE

40

3.20

13

SELBORNE COLLEGE

26

3.18

14

PEARSON

34

3.10

15

PAUL ROOS GYM

32

3.09

16

GLENWOOD

34

3.05

17

CRAWFORD LONEHILL

22

2.74

18

KES

28

2.72

19

WESTERFORD

11

2.63

20

REDDAM

38

2.57

21

STIRLING

24

2.53

22

KEARSNEY COLLEGE

21

2.48

23

ST BENEDICTS

19

2.39

24

ST DAVIDS

29

2.26

25

PRETORIA BOYS HIGH

27

2.16

26

GLENWOOD HOUSE

19

2.03

27

ST ALBANS COLLEGE

29

2.02

28

NORTHWOOD

39

1.86

29

ST CHARLES COLLEGE

10

1.76

30

MARITIZBURG COLLEGE

18

1.64

31

ST PETERS

16

1.60

32

GREY COLLEGE

25

1.58

33

MICHAELHOUSE

28

1.32

34

ALEX ROAD

14

1.27

35

WYNBERG

27

1.26

36

FOURWAYS

7

1.16

37

KINGSWOOD

24

1.05

38

YORK

7

0.96

39

DHS

21

0.86

40

GRAEME

11

0.60

41

HUDSON PARK

13

0.48

42

PARKTOWN

30

0.36