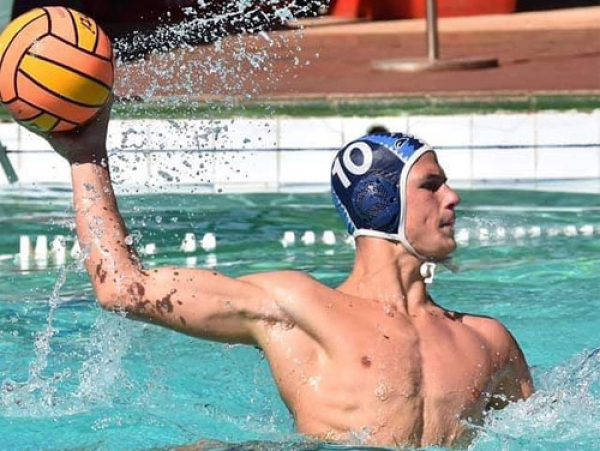 Few would dispute that SACS have put in a master class this season and are ostensibly the leading team in the nation after enjoying one of their finest years in the pool.
They have brushed aside most of the challengers in 2019 with even their nearest rival St Stithians being forced to bend the knee in their single encounter.
Will the chasing pack be able to make some ground on SACS when play resumes after this extended break? Time will tell but the lead SACS enjoys at present might be enough to see them crowned as Water Polo Champs for 2019.
Please send through your results to [email protected]
BOYS WATER POLO RANKINGS, 12 March, 2019

RANK

TEAM

PLAYED

AVG BONUS POINTS

1

SACS

21

5.56

2

ST STITHIANS

16

4.93

3

CLIFTON

17

4.73

4

ST JOHNS COLLEGE

18

4.60

5

ST ANDREWS COLLEGE

31

4.23

6

KEARSNEY COLLEGE

5

4.17

7

GREY HIGH SCHOOL

27

3.93

8

BISHOPS

25

3.88

9

ST BENEDICTS

22

3.73

10

HILTON COLLEGE

12

3.66

11

WESTVILLE

12

3.63

12

JEPPE

11

3.51

13

PAUL ROOS GYM

17

3.41

14

SELBORNE COLLEGE

29

3.41

15

REDDAM Con

20

3.36

16

ST ALBANS COLLEGE

14

3.26

17

ST DAVIDS

18

3.26

18

GLENWOOD

8

3.24

19

PRETORIA BOYS HIGH

7

3.14

20

GREY COLLEGE

21

3.12

21

RONDEBOSCH

11

2.84

22

KES

8

2.83

23

REDDAM HELDER

14

2.76

24

AFFIES

17

2.76

25

STIRLING

20

2.38

26

PEARSON

24

2.17

27

CRAWFORD LONEHILL

20

2.04

28

NORTHWOOD

17

2.01

29

DHS

9

1.65

30

MICHAELHOUSE

9

1.60

31

REDDAM UMH

5

1.56

32

MARITIZBURG COLLEGE

11

1.32

33

ST PETERS

18

1.30

34

PARKTOWN

13

1.20

35

GLENWOOD HOUSE

15

1.09

36

KINGSWOOD

19

0.45

37

ALEX ROAD

5

0.40

38

WYNBERG

11

0.32

39

YORK

5

0.19

40

HUDSON PARK

5

0.09