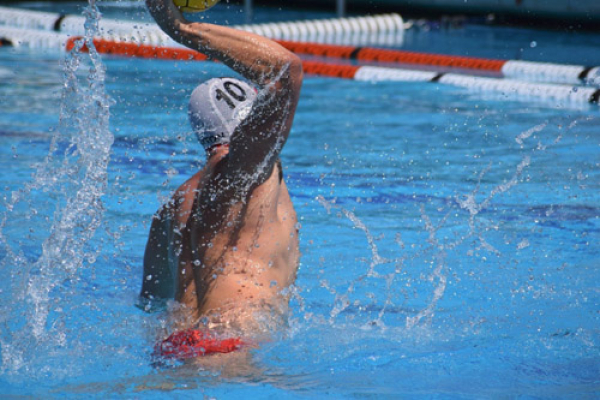 Several teams have prospered from the past two week's matches and have made a charge on this week's Boy's Water Polo Top 40 Rankings.
SACS put in a brave performance as their attempted to win their own SACS Cup but sadly for them were forced to concede defeat in the final to a rampant Rondebosch side that look set to finish the 2018 season strongly.
However the good showing by SACS has them knocking on the door of the top five zone and with a few more good results they could well be amongst the leading teams soon.
Rondebosch are pushing hard now and in some respects it is a pity that they have not had another opportunity to take on Clifton who they held to a goalless draw earlier in the year. Yet their powerful performance at the SACS Cup has help to keep alive their chances of finishing as the leading team in SA.
Clifton though keeps that honor for this week after a massive performance at their own Jam U19A Tournament that attracted 16 of the top teams in South Africa. Fighting their way through to the final Clifton enjoyed a fairly comfortable win over Westville and in so doing they underline their claim on the No.1 spot on this week's rankings.
Another team that enjoyed good success was Pearson who won the Co-Ed Tournament and climb up the table a few positions.
Please send through your teams results to [email protected]
BOYS WATER POLO RANKINGS,10 October 2018

RANK

TEAM

PLAYED

AVG BONUS POINTS

1

CLIFTON

26

5.64

2

RONDEBOSCH

25

5.03

3

BISHOPS

24

4.41

4

ST JOHNS COLLEGE

34

4.18

5

ST STITHIANS

28

4.17

6

SACS

18

4.11

7

GREY HIGH SCHOOL

36

4.11

8

JEPPE

25

4.09

9

WESTVILLE

20

3.93

10

ST ANDREWS COLLEGE

32

3.72

11

AFFIES

24

3.65

12

GLENWOOD

27

3.48

13

HILTON COLLEGE

33

3.36

14

SELBORNE COLLEGE

26

3.18

15

PEARSON

34

3.10

16

PAUL ROOS GYM

26

3.04

17

CRAWFORD LONEHILL

22

2.74

18

KES

21

2.67

19

WESTERFORD

11

2.63

20

REDDAM

25

2.57

21

KEARSNEY COLLEGE

20

2.56

22

STIRLING

24

2.53

23

ST DAVIDS

22

2.43

24

ST BENEDICTS

19

2.39

25

PRETORIA BOYS HIGH

19

2.21

26

ST ALBANS COLLEGE

22

2.08

27

GLENWOOD HOUSE

19

2.03

28

ST CHARLES COLLEGE

9

1.94

29

NORTHWOOD

31

1.82

30

MARITIZBURG COLLEGE

18

1.64

31

ST PETERS

16

1.60

32

GREY COLLEGE

25

1.58

33

WYNBERG

20

1.52

34

MICHAELHOUSE

21

1.51

35

ALEX ROAD

14

1.27

36

FOURWAYS

7

1.16

37

KINGSWOOD

24

1.05

38

YORK

7

0.96

39

DHS

19

0.73

40

GRAEME

11

0.60

41

HUDSON PARK

13

0.48

42

PARKTOWN

23

0.37