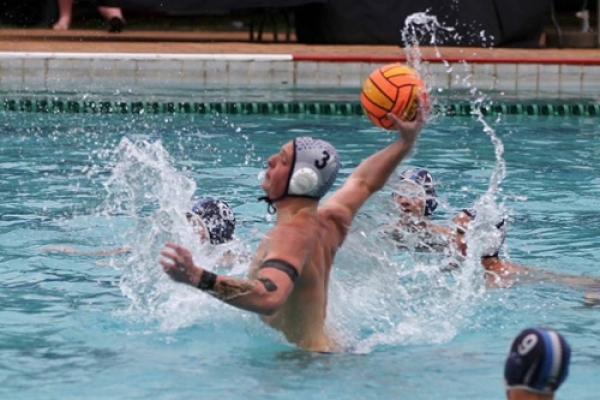 Living up to their tag as the leading team in South Africa, Rondebosch put on a display of winning water polo at the Saints Invitational Tournament where they fought their way to the final match.
Facing SACS in the final of one of the toughest tournaments in the country, Bosch played like the No.1 team they are and outclassed SACS to the tune of 12-6 to lift another title and secure the pole position on the table.
Glenwood remain in the second spot on the SA School Sports rankings after a good win over Kearsney College and St John's College surge up the table following a good showing at the Saints Tournament which saw them finishing third.
Please continue to send through your outstanding results to [email protected]
BOYS WATER POLO RANKINGS 27 October, 2017

RANK

TEAM

PLAYED

AVG PTS

1

RONDEBOSCH

35

5.34

2

GLENWOOD

34

4.76

3

SELBORNE COLLEGE

30

4.06

4

CLIFTON

35

4.03

5

BISHOPS

36

3.90

6

GREY HIGH SCHOOL

42

3.89

7

ST JOHNS COLLEGE

49

3.87

8

SACS

30

3.84

9

KES

32

3.51

10

HILTON COLLEGE

43

3.42

11

PRETORIA BOYS HIGH

31

3.20

12

ST STITHIANS

48

3.19

13

STIRLING

31

3.16

14

REDDAM

30

3.09

15

JEPPE

32

3.07

16

ST ANDREWS COLLEGE

37

3.05

17

WESTVILLE

36

2.98

18

WESTERFORD

14

2.94

19

PEARSON

30

2.65

20

PORT REX

20

2.61

21

KINGSWOOD

31

2.34

22

ST DAVIDS

30

2.32

23

NORTHWOOD

35

2.21

24

ST ALBANS COLLEGE

25

2.18

25

GLENWOOD HOUSE

20

1.96

26

CRAWFORD LONEHILL

33

1.94

27

AFFIES

19

1.86

28

ST PETERS

18

1.72

29

KEARSNEY COLLEGE

30

1.68

30

ST BENEDICTS

9

1.65

31

PAUL ROOS GYM

16

1.61

32

SOMERSET COLLEGE

8

1.52

33

MICHAELHOUSE

35

1.46

34

GREY COLLEGE

16

1.32

35

DHS

36

1.22

36

PARKTOWN

23

1.10

37

YORK

14

0.99

38

HUDSON PARK

18

0.94

39

DALE COLLEGE

10

0.93

40

MARITIZBURG COLLEGE

27

0.84

41

WYNBERG

18

0.76