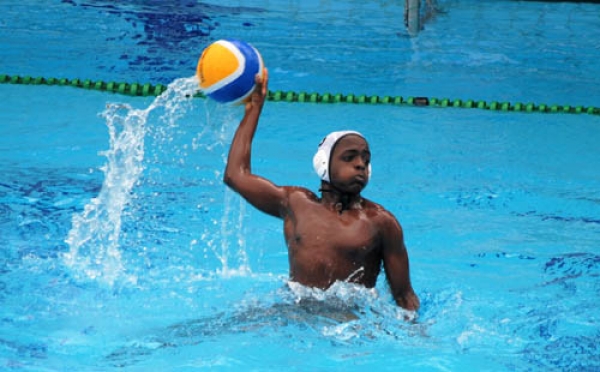 Rondebosch continue to command the leading position on this week's SA School Sports Top 40 Rankings although they were forced to share the spoils with a determined SACS team last week.
Glenwood maintain their challenge to get to the top spot and enjoyed tournament success when they won the KZN Top 10 edging out Clifton in the finals in a tightly contested match.
Selborne College is another team that has made some steady advancement up the table with good wins of St.Andrews College and Grey High School .
Please ensure your results are with us by sending them to [email protected]
BOYS WATER POLO RANKINGS 20 October, 2017

RANK

TEAM

PLAYED

AVG PTS

1

RONDEBOSCH

28

5.32

2

GLENWOOD

33

4.76

3

CLIFTON

28

4.20

4

SELBORNE COLLEGE

30

4.06

5

GREY HIGH SCHOOL

35

4.03

6

SACS

22

4.00

7

BISHOPS

29

3.98

8

ST STITHIANS

40

3.83

9

KES

25

3.70

10

ST JOHNS COLLEGE

42

3.69

11

HILTON COLLEGE

36

3.53

12

REDDAM

22

3.46

13

PRETORIA BOYS HIGH

24

3.25

14

ST ANDREWS COLLEGE

30

3.23

15

STIRLING

31

3.16

16

WESTVILLE

29

3.15

17

JEPPE

24

3.09

18

WESTERFORD

14

2.94

19

PEARSON

30

2.65

20

ST DAVIDS

23

2.61

21

PORT REX

20

2.61

22

NORTHWOOD

28

2.45

23

KINGSWOOD

31

2.34

24

CRAWFORD LONEHILL

26

2.19

25

ST ALBANS COLLEGE

25

2.18

26

GLENWOOD HOUSE

20

1.96

27

AFFIES

19

1.86

28

PAARL BOYS HIGH

7

1.85

29

MICHAELHOUSE

28

1.78

30

ST PETERS

18

1.72

31

KEARSNEY COLLEGE

29

1.71

32

ST BENEDICTS

9

1.65

33

PAUL ROOS GYM

16

1.61

34

GREY COLLEGE

16

1.32

35

DHS

29

1.30

36

PARKTOWN

16

1.10

37

YORK

14

0.99

38

HUDSON PARK

18

0.94

39

DALE COLLEGE

10

0.93

40

MARITIZBURG COLLEGE

27

0.84