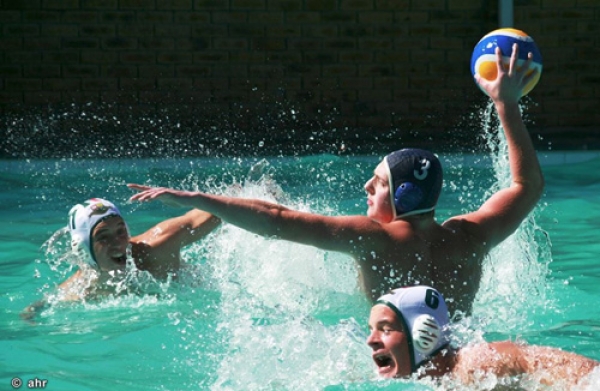 For the second consecutive year the Rondebosch team lifted the Cup at the SACS Tournament where they brushed aside the hosts in the final 5-2 in what turned out to be a wonderful display from two formidable teams.
The recent successes by Bosch sees them climb to the top of this week's SA School Sport Rankings and it looks like it will be a tough task for the chasing pack to reel them in. Against most to the top teams in the country, Rondebosch rose to the challenge and underlined their class by remaining unbeaten during the tournament in what is perhaps one of their finest seasons for decades.
Clifton who hosted the Jam Tournament would have been hoping to clinch their home title but came up against a motivated Glenwood team who just had enough in the final match to take the tournament which helps to keep them in the second spot on the table.
However it is still very tightly bunched between positions 2-20 with movement in both directions still predictable as we progress through the season.
Please send your team's results to [email protected]
BOYS WATER POLO RANKINGS 10 October, 2017

RANK

TEAM

PLAYED

AVG PTS

1

RONDEBOSCH

27

5.32

2

GLENWOOD

27

4.82

3

CLIFTON

23

4.28

4

GREY HIGH SCHOOL

30

4.04

5

SACS

21

3.91

6

KES

23

3.89

7

SELBORNE COLLEGE

25

3.81

8

ST STITHIANS

39

3.79

9

ST JOHNS COLLEGE

41

3.78

10

HILTON COLLEGE

29

3.62

11

REDDAM

21

3.40

12

WESTVILLE

22

3.36

13

ST ANDREWS COLLEGE

26

3.36

14

PRETORIA BOYS HIGH

24

3.25

15

STIRLING

27

3.16

16

BISHOPS

28

3.13

17

WESTERFORD

14

2.94

18

JEPPE

23

2.92

19

ST DAVIDS

23

2.61

20

PORT REX

20

2.61

21

PEARSON

26

2.48

22

NORTHWOOD

22

2.45

23

KINGSWOOD

26

2.24

24

CRAWFORD LONEHILL

26

2.19

25

ST ALBANS COLLEGE

25

2.18

26

GLENWOOD HOUSE

20

1.96

27

AFFIES

19

1.86

28

MICHAELHOUSE

22

1.80

29

ST BENEDICTS

8

1.80

30

ST PETERS

18

1.72

31

PAUL ROOS GYM

15

1.69

32

ALEX ROAD

6

1.68

33

KEARSNEY COLLEGE

23

1.54

34

SOMERSET COLLEGE

8

1.52

35

GREY COLLEGE

12

1.47

36

DALE COLLEGE

7

1.26

37

DHS

23

1.17

38

PARKTOWN

16

1.10

39

YORK

12

1.09

40

ST CHARLES COLLEGE

8

1.00

41

MARITIZBURG COLLEGE

21

0.94

42

HUDSON PARK

18

0.94

43

WYNBERG

17

0.78