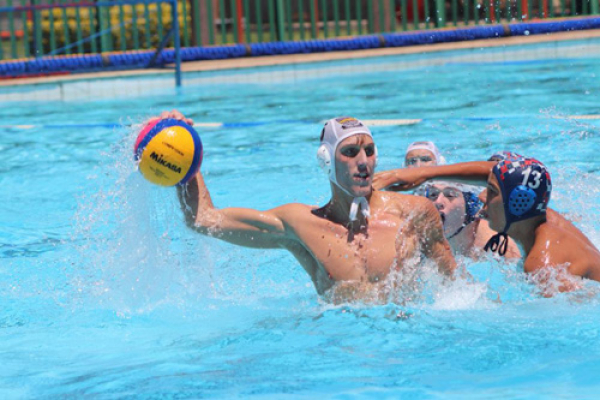 Still very early days in the 2019 Water Polo season with several of the big teams yet to play enough matches to get included on this year's rankings but in another week or two we can expect many of the usual suspects heading to the top of the table.
However it has been a good start for SACS who take the early lead with Westville in close pursuit. Westville who a few seasons back were the leading team in the country will be hoping that they have rekindled that dominant spirit and remain in the hunt for the remainder of the year.
The big KZN teams like Clifton, Kearsney and Hilton College will soon be entering the rankings and we can expect Clifton to once again be a top contender on this year's SA School Sports Water Polo Rankings.
St David's showed some early form when they met Grey HS in the final match of the Grey College ITEC Tournament and won narrowly to win the tournament. It would have been disappointing for Grey HS who had fought bravely throughout the tournament but on the day were just out gunned by a motivated St.David's outfit.

Please send through your results to [email protected]
BOYS WATER POLO RANKINGS, 31 January, 2019

RANK

TEAM

PLAYED

AVG BONUS POINTS

1

SACS

3

5.64

2

WESTVILLE

3

5.08

3

ST STITHIANS

7

4.54

4

GREY HIGH SCHOOL

8

4.28

5

BISHOPS

8

4.19

6

ST JOHNS COLLEGE

6

4.02

7

ST BENEDICTS

14

3.93

8

SELBORNE COLLEGE

10

3.61

9

ST DAVIDS

10

3.06

10

ST ANDREWS COLLEGE

4

3.02

11

RONDEBOSCH

3

2.99

12

PEARSON

7

2.93

13

PAUL ROOS GYM

4

2.92

14

JEPPE

2

2.65

15

GREY COLLEGE

8

2.58

16

STIRLING

6

2.31

17

AFFIES

8

2.07

18

PARKTOWN

5

1.95

19

NORTHWOOD

7

1.87

20

REDDAM UMH

5

1.56

21

CRAWFORD LONEHILL

5

1.54

22

ST PETERS

8

1.21

23

DHS

2

0.92

24

KINGSWOOD

6

0.86

25

WYNBERG

2

0.50

26

MARITIZBURG COLLEGE

2

0.41

27

YORK

5

0.19