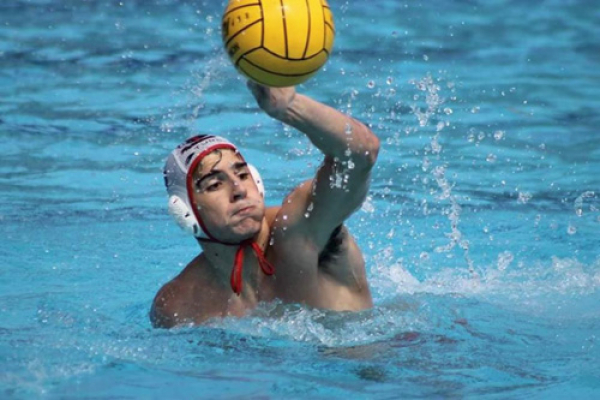 It was yet another impressive season by Clifton who have completed the season as the top ranked water polo side in the country after a gruelling season.
It is true on a couple of occasions Clifton came unstuck against the likes of Grey HS and Jeppe but also enjoyed 35 victories during the season against most of the powerhouses of schools water polo.
Rondebosch also had a great season and their grudge match against Clifton which ended in a 0-0 draw testifies to how close these two teams were when they faced off against each other.
We look forward to a great 2019 season and wish all the coaches and players a well earned if not short rest before the season starts.
BOYS WATER POLO RANKINGS, 3 December 2018

RANK

TEAM

PLAYED

AVG BONUS POINTS

1

CLIFTON

38

5.40

2

RONDEBOSCH

41

4.74

3

SACS

34

4.13

4

ST JOHNS COLLEGE

41

4.11

5

ST STITHIANS

38

4.05

6

GREY HIGH SCHOOL

44

3.99

7

JEPPE

34

3.97

8

ST ANDREWS COLLEGE

41

3.70

9

WESTVILLE

30

3.65

10

BISHOPS

40

3.63

11

ST BENEDICTS

27

3.28

12

HILTON COLLEGE

41

3.27

13

AFFIES

30

3.24

14

PEARSON

34

3.10

15

SELBORNE COLLEGE

27

3.10

16

PAUL ROOS GYM

34

3.10

17

GLENWOOD

34

3.05

18

KES

29

2.81

19

CRAWFORD LONEHILL

22

2.74

20

REDDAM

39

2.64

21

WESTERFORD

11

2.63

22

KEARSNEY COLLEGE

24

2.56

23

STIRLING

24

2.53

24

ST DAVIDS

32

2.27

25

PRETORIA BOYS HIGH

27

2.16

26

GLENWOOD HOUSE

19

2.03

27

ST ALBANS COLLEGE

29

2.02

28

NORTHWOOD

39

1.86

29

MARITIZBURG COLLEGE

19

1.62

30

ST CHARLES COLLEGE

11

1.60

31

ST PETERS

16

1.60

32

GREY COLLEGE

25

1.58

33

MICHAELHOUSE

28

1.32

34

ALEX ROAD

14

1.27

35

WYNBERG

29

1.23

36

FOURWAYS

7

1.16

37

KINGSWOOD

25

1.00

38

YORK

7

0.96

39

DHS

23

0.94

40

GRAEME

11

0.60

41

HUDSON PARK

13

0.48

42

PARKTOWN

30

0.36