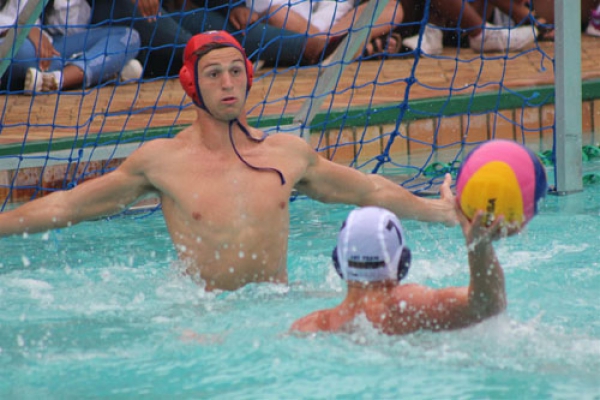 A young Glenwood team leads the SA School Sports Water Polo Rankings for this week after a stellar showing at the Pretoria Boys High Festival last week and remain unbeaten scoring heavily in all their matches so far this season.
Playing outstanding water polo the Durban team brushed aside Affies, St Peters, PBHS and the Johannesburg powerhouse, St Johns College with some flair to send a message that they are certainly a team that will take some beating. Slade du Randt was a dominant force on attack for the Green Machine with Luke MacDonald scoring a magnificent goal in the final match against St Johns College.
Rondebosch are also enjoying a great start to the year and are heading towards a clean sweep of the Cape teams and it will be interesting to see how they fare when they dip into the Gauteng and KZN waters later on in the year.
Please make sure all your outstanding results are sent to [email protected] to ensure they are accurately entered into the rankings system.
BOYS 1STS WATER POLO RANKINGS 22 Feb, 2017

RANK

TEAM

PLAYED

AVG PTS

1

GLENWOOD

7

7,10

2

RONDEBOSCH

7

6,19

3

ST STITHIANS

10

5,32

4

WESTVILLE

5

5,26

5

KES

11

5,03

6

CLIFTON

9

5,01

7

HILTON COLLEGE

10

4,86

8

ST ANDREWS COLLEGE

10

4,85

9

SELBORNE COLLEGE

17

4,62

10

ST JOHNS COLLEGE

19

4,38

11

GREY HIGH SCHOOL

17

4,35

12

PRETORIA BOYS HIGH

9

3,77

13

BISHOPS

10

3,46

14

REDDAM

13

3,43

15

WESTERFORD

6

3,29

16

NORTHWOOD

13

3,14

17

STIRLING

20

2,99

18

PORT REX

13

2,91

19

ST DAVIDS

16

2,82

20

JEPPE

8

2,62

21

KEARSNEY COLLEGE

9

2,60

22

ST ALBANS COLLEGE

18

2,34

23

KINGSWOOD

18

1,96

24

GLENWOOD HOUSE

12

1,92

25

PEARSON

19

1,86

26

PAARL BOYS HIGH

7

1,85

27

ST BENEDICTS

8

1,80

28

AFFIES

12

1,59

29

CRAWFORD LONEHILL

19

1,54

30

PARKTOWN

11

1,54

31

SOMERSET COLLEGE

8

1,52

32

GREY COLLEGE

12

1,47

33

MICHAELHOUSE

7

1,32

34

DALE COLLEGE

7

1,26

35

ST PETERS

12

1,19

36

ST CHARLES COLLEGE

7

1,07

37

HUDSON PARK

12

1,02

38

YORK

6

0,99