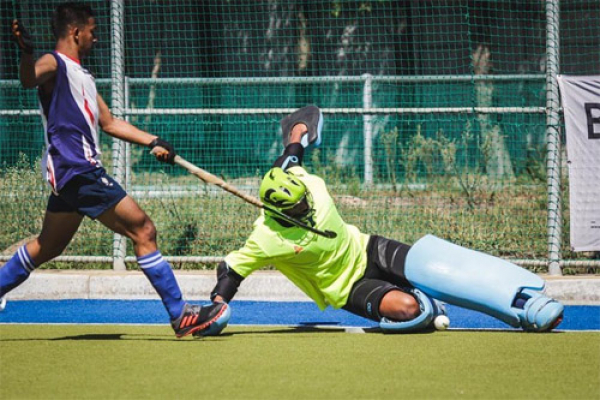 As many of the country's hockey teams slow down their fixture commitments there have been only minor changes on this week's U16 Boys Hockey Rankings.
Rondebosch make their first appearance in the top 10 after a slow start to their domestic season but with a strong victory over Bishops last week they are surely deserving of their high placing.
Maritzburg College enjoyed a good win over a strong Michaelhouse side to stay in second place with the unbeaten Hilton College side still out in front.
Please send through your results to [email protected]
BOY'S U16 HOCKEY RANKINGS 13 JUNE, 2019

Rank

TEAM

PLAYED

AVG BONUS PTS

1

HILTON COLLEGE

13

5.01

2

MARITZBURG COLLEGE

14

4.16

3

SACS

19

3.65

4

JEPPE

18

3.53

5

KES

14

3.41

6

KEARSNEY COLLEGE

20

3.41

7

GREY COLLEGE

14

3.36

8

RONDEBOSCH

10

3.31

9

PAARL BOYS HIGH

12

3.31

10

PRETORIA BOYS HIGH

14

3.31

11

HUDSON PARK

16

3.26

12

MENLOPARK

22

3.22

13

CLIFTON

18

3.21

14

GREY HIGH SCHOOL

11

3.20

15

NORTHWOOD

12

3.16

16

PAUL ROOS GYM

9

3.10

17

WESTVILLE BH

13

3.08

18

MICHAELHOUSE

16

2.99

19

SELBORNE COLLEGE

10

2.96

20

ST ANDREWS COLLEGE

7

2.96

21

WYNBERG BH

12

2.93

22

PAARL GIM

14

2.93

23

CORNWALL HILL

16

2.55

24

WATERKLOOF

17

2.52

25

PAREL VALLEI

13

2.45

26

ALEXANDER ROAD

11

2.38

27

ST JOHNS COLLEGE

18

2.24

28

TRANSVALIA

16

2.18

29

WOODRIDGE

10

2.15

30

PIETERSBURG

11

2.11

31

RUSTENBURG

13

2.11

32

BISHOPS

20

2.10

33

CURRO DURBANVILLE

15

1.99

34

GARSFONTEIN

19

1.87

35

ST ALBANS COLLEGE

10

1.85

36

AFFIES

20

1.85

37

YORK HIGH

7

1.80

38

WITTEBERG

10

1.73

39

NELSPRUIT

14

1.68

40

KINGSWOOD

11

1.65

41

LANGA

6

1.58

42

PEARSON

16

1.56

43

ST CHARLES COLLEGE

10

1.56

44

STIRLING

16

1.53

45

DF MALAN

20

1.52

46

GLENWOOD

7

1.47

47

ZWARTKOP

18

1.46

48

FAIRMONT

17

1.34

49

ST STITHIANS

9

1.30

50

MERRIFIELD

8

1.21

51

QUEENS COLLEGE

10

1.09

52

STELLENBERG

11

1.05

53

HELPMEKAAR

13

0.98

54

DALE COLLEGE

9

0.89

55

CAMBRIDGE

13

0.88

56

DHS

11

0.80

57

PARKTOWN

10

0.69

58

MILNERTON

7

0.60

59

ST BENEDICTS

11

0.56

60

OUTENIQUA

13

0.40

61

SOMERSET COLLEGE

9

0.36

62

ELDORAIGNE

6

0.35

63

ST DAVIDS

16

0.33

64

POTCHGIM

6

-0.05