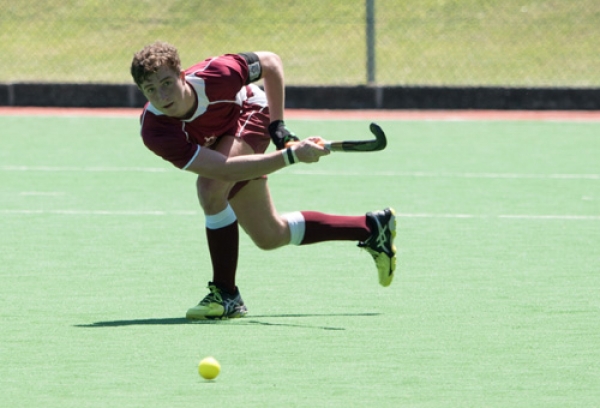 We have arguably one of the most closely contested rankings for many a season with very little to separate the leading teams in the country.
Maritzburg College cling on to the No.1 spot by the narrowest of margins after completing a win over Hilton College and continue to impress in 2018. However they are by no means safely ahead of the chasing pack that are also playing great school hockey.
Jeppe and Pretoria Boys High also managed to record wins over Westville and Parktown respectively which has served to close the gap of the top two and any slip up by any one of these top teams will almost certainly see a reshuffling of positions on the table.
Please send your team's results to [email protected]
BOY'S 1sts HOCKEY RANKINGS 24 APRIL, 2018

Rank

TEAM

PLAYED

AVG PTS

1

MARITZBURG COLLEGE

14

4.59

2

JEPPE

13

4.58

3

PRETORIA BOYS HIGH

5

4.42

4

SACS

7

4.37

5

CLIFTON

7

4.29

6

GREY COLLEGE

13

4.15

7

BISHOPS

14

4.12

8

PAUL ROOS GYM

8

4.04

9

GREY HIGH SCHOOL

11

3.79

10

WESTVILLE BH

10

3.74

11

WYNBERG BH

8

3.74

12

RONDEBOSCH

8

3.73

13

GARSFONTEIN

9

3.67

14

SELBORNE COLLEGE

12

3.58

15

KEARSNEY COLLEGE

13

3.51

16

KES

13

3.38

17

ST BENEDICTS

16

3.14

18

ST ANDREWS COLLEGE

8

3.14

19

AFFIES

16

2.96

20

ST JOHNS COLLEGE

17

2.90

21

ST DAVIDS

10

2.89

22

HILTON COLLEGE

13

2.86

23

QUEENS COLLEGE

12

2.78

24

PEARSON

6

2.70

25

WOODRIDGE

9

2.60

26

ST CHARLES COLLEGE

13

2.53

27

YORK HIGH

4

2.53

28

PAARL GIM

6

2.48

29

ST ANDREWS SCHOOL

11

2.41

30

FAIRMONT

8

2.39

31

EDGEMEAD

11

2.38

32

OAKHILL

9

2.36

33

GRAEME

7

2.29

34

BEAULIEU COLLEGE

6

2.27

35

MICHAELHOUSE

7

2.23

36

NORTHWOOD

17

2.21

37

DALE COLLEGE

12

2.20

38

OUTENIQUA

18

2.16

39

WATERKLOOF

11

2.05

40

CAMBRIDGE

12

2.01

41

ST STITHIANS

8

2.00

42

KINGSWOOD

11

1.97

43

CORNWALL HILL

14

1.92

44

RUSTENBURG

7

1.86

45

UPLANDS COLLEGE

8

1.83

46

PAREL VALLEI

6

1.57

47

PARKTOWN

15

1.55

48

ST ALBANS COLLEGE

14

1.52

49

ALEXANDER ROAD

5

1.48

50

TRINITYHOUSE

8

1.43

51

KRUGERSDORP

14

1.26

52

CRAWFORD LONEHILL

4

1.23

53

MENLOPARK

6

1.13

54

GLENWOOD

4

1.13

55

WESTERING

4

1.05

56

DHS

10

0.96

57

NOORDHEUWEL

15

0.93

58

STELLENBERG

5

0.88

59

POTCH BH

10

0.79

60

PAARL BOYS HIGH

8

0.73