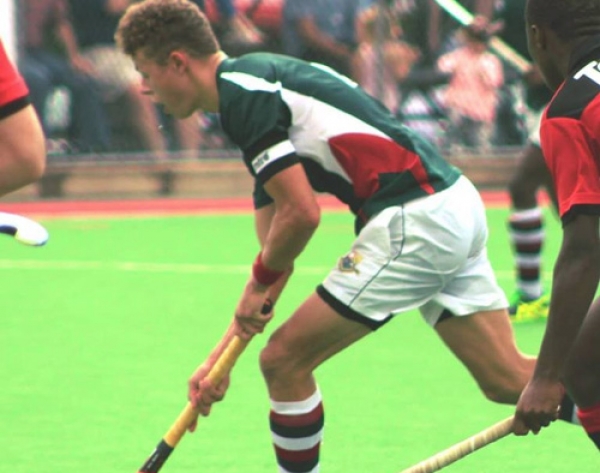 Pretoria Boys High makes their first appearance on the Belgotex Sports Top 70 rankings this week as they slot into positon No.3 on the table after returning from their successful tour to Malaysia.
PBHS showed that they were ready for whatever the South African schools could throw at them when they took on Maritzburg College in what turned out to be a spectacular match with high class hockey being played by both sides. At the end nothing could separate the two teams and they had to settle for a 2-2 draw.
Jeppe had a golden opportunity to snatch the No.1 spot from Maritzburg College when they faced KES, but failed to capitalise on their chances and were also forced to share the spoils with their JHB neighbours.
Rondebosch lose traction at the top end of the rankings after coming unstuck against an organised Wynberg team to taste defeat for the first time this season.
Many thanks for submitting your team's results and please continue to send them to [email protected]
BOY'S 1sts HOCKEY RANKINGS 17 APRIL, 2018

Rank

TEAM

PLAYED

AVG PTS

1

MARITZBURG COLLEGE

13

4.55

2

JEPPE

12

4.54

3

PRETORIA BOYS HIGH

3

4.53

4

PAUL ROOS GYM

7

4.49

5

SACS

7

4.37

6

CLIFTON

7

4.29

7

GREY COLLEGE

13

4.15

8

BISHOPS

12

4.13

9

RONDEBOSCH

7

4.01

10

WESTVILLE BH

8

3.94

11

GARSFONTEIN

7

3.71

12

WYNBERG BH

7

3.71

13

GREY HIGH SCHOOL

9

3.68

14

SELBORNE COLLEGE

11

3.55

15

KEARSNEY COLLEGE

12

3.35

16

KES

12

3.23

17

ST BENEDICTS

16

3.14

18

ST ANDREWS COLLEGE

8

3.14

19

HILTON COLLEGE

12

3.13

20

QUEENS COLLEGE

11

3.07

21

PAARL GIM

5

3.06

22

AFFIES

13

3.03

23

MIDDELBURG

1

3.00

24

ST JOHNS COLLEGE

15

2.99

25

WOODRIDGE

4

2.95

26

ST DAVIDS

10

2.89

27

PEARSON

5

2.50

28

ST ANDREWS SCHOOL

11

2.41

29

FAIRMONT

8

2.39

30

ST CHARLES COLLEGE

12

2.38

31

EDGEMEAD

10

2.36

32

BEAULIEU COLLEGE

6

2.27

33

NORTHWOOD

15

2.21

34

OAKHILL

8

2.21

35

OUTENIQUA

16

2.21

36

DALE COLLEGE

12

2.20

37

WATERKLOOF

11

2.05

38

ST STITHIANS

8

2.00

39

MICHAELHOUSE

6

1.95

40

ALEXANDER ROAD

4

1.95

41

CORNWALL HILL

13

1.90

42

RUSTENBURG

7

1.86

43

KINGSWOOD

9

1.86

44

NELSPRUIT

4

1.83

45

UPLANDS COLLEGE

8

1.83

46

MENLOPARK

4

1.73

47

CAMBRIDGE

7

1.71

48

PARKTOWN

14

1.69

49

GLENWOOD

3

1.67

50

TRINITYHOUSE

6

1.60

51

ST ALBANS COLLEGE

14

1.52

52

KRUGERSDORP

14

1.26

53

DHS

8

1.14

54

WESTERING

4

1.05

55

CRAWFORD LA LUCIA

5

0.94

56

PAARL BOYS HIGH

7

0.89

57

STELLENBERG

5

0.88

58

NOORDHEUWEL

10

0.86

59

POTCH BH

9

0.60

60

MERRIFIELD

4

0.53

61

CRAWFORD LONEHILL

3

0.43

62

HUDSON PARK

7

0.29

63

ELDORAIGNE

8

0.23