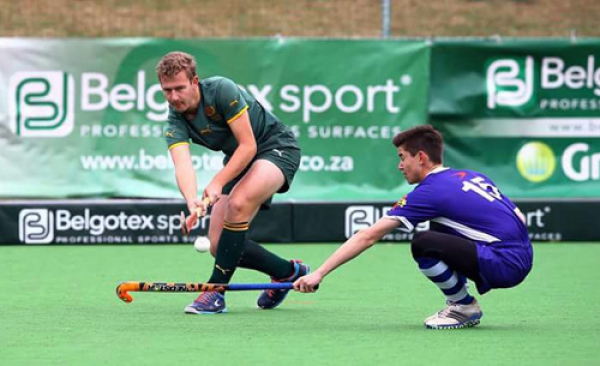 Maritzburg College lost out on an opportunity to close the gap on Rondebosch and try one last attempt at snatching the No.1 position in the country when their match against KES was cancelled.
A good victory in that match could well have edged the KZN team closer but it is still Rondebosch who command the top of the table with two victories from last week adding to their great season.
Bishops climb back into the top 10 zone thanks to a great win over Paul Roos Gym who remains in the top five although they now share the fourth position with PBHS.
Grey College have lost some traction and slip out of the leading ten team after suffering a defeat to PRG last week.
With the hockey season drawing to a close the outstanding results you may have can be sent to [email protected]
BOY'S 1sts HOCKEY RANKINGS 22 AUGUST, 2017

Rank

TEAM

PLAYED

AVG PTS

1

RONDEBOSCH

25

4.50

2

MARITZBURG COLLEGE

14

4.40

3

KEARSNEY COLLEGE

25

4.14

4

PRETORIA BOYS HIGH

22

3.95

PAUL ROOS GYM

31

3.95

6

HILTON COLLEGE

17

3.91

7

ST ANDREWS SCHOOL

15

3.83

8

BISHOPS

15

3.78

9

GLENWOOD

15

3.73

10

WESTVILLE BH

17

3.69

11

GREY COLLEGE

23

3.62

12

JEPPE

26

3.61

13

CLIFTON

21

3.60

14

NORTHWOOD

25

3.58

15

GREY HIGH SCHOOL

25

3.52

16

ST ALBANS COLLEGE

25

3.14

17

WYNBERG BH

20

3.12

18

ST JOHNS COLLEGE

26

3.10

19

MENLOPARK

24

3.02

20

SELBORNE COLLEGE

27

3.01

21

ST ANDREWS COLLEGE

24

3.00

22

ST DAVIDS

19

2.95

23

AFFIES

26

2.93

24

WORCESTER GYM

26

2.88

25

YORK HIGH

24

2.73

26

MICHAELHOUSE

23

2.72

27

KING EDWARD VIII

29

2.66

28

MIDDELBURG

14

2.46

29

ST CHARLES COLLEGE

14

2.38

30

FAIRMONT

22

2.32

31

SACS

18

2.32

32

CRAWFORD LA LUCIA

19

2.31

33

GLENWOOD HOUSE

9

2.14

34

CAMBRIDGE

22

2.12

35

KRUGERSDORP

24

2.11

36

OUTENIQUA

31

2.03

37

PEARSON

29

2.03

38

WOODRIDGE

12

2.01

39

CRAWFORD LONEHILL

16

1.96

40

POTCH BH

15

1.94

41

NOORDHEUWEL

9

1.91

42

HUDSON PARK

27

1.84

43

OAKHILL

13

1.73

44

PAARL BOYS HIGH

15

1.70

45

CRAWFORD NORTH COAST

13

1.62

46

DF MALAN

21

1.61

47

ST STITHIANS

19

1.61

48

ST BENEDICTS

16

1.53

49

PAARL GIM

19

1.52

50

UPLANDS COLLEGE

10

1.51

51

QUEENS COLLEGE

18

1.44

52

EDGEMEAD

10

1.40

53

GARSFONTEIN

14

1.38

54

PARKTOWN

23

1.38

55

PAREL VALLEI

27

1.38

56

ZWARTKOP

13

1.26

57

STIRLING

29

1.15

58

GRAEME

11

1.14

59

KINGSWOOD

18

1.02

60

WATERKLOOF

14

0.80

61

DALE COLLEGE

19

0.70

62

ALEXANDER ROAD

11

0.67

63

MERRIFIELD

12

0.03

64

DHS

14

-0.06

65

ELDORAIGNE

9

-0.68

66

ST DOMINICS

7

0.43

67

MERRIFIELD

12

0.03

68

DHS

14

-0.06

69

ELDORAIGNE

9

-0.68