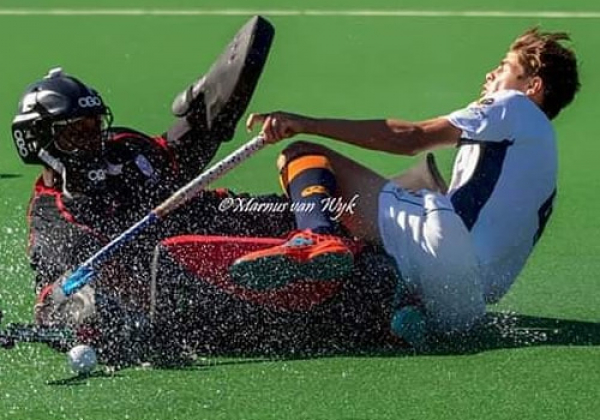 The 2019 hockey season is well underway in what promises to be a very tightly contested tussle between several of the traditional powerhouses and perhaps a few giant killers who are hoping to cause some surprises.
Grey High School have got off to a great start this season with a unbeaten run so far which has included some notable victories over Maritzburg College, Hilton College and Pretoria Boys High. Grey HS enjoy the No.1 spot for this week on the Boys First Team Hockey Rankings.
Hilton besides their one defeat to Grey HS are looking like real contenders this season along with a rejuvenated Grey College who have shown some promising form in the early part of the season.
However there are still plenty of matches still to be played and some of the big names like Jeppe and Rondebosch are yet to enter the rankings so we can expect some changes as more matches are played.
Please get your results to us by sending them to [email protected]
BOY'S 1sts HOCKEY RANKINGS 22 MARCH, 2019

Rank

TEAM

PLAYED

AVG BONUS PTS

1

GREY HIGH SCHOOL

9

4.34

2

HILTON COLLEGE

7

4.11

3

GREY COLLEGE

9

3.79

4

PRETORIA BOYS HIGH

6

3.65

5

ST JOHNS COLLEGE

7

3.56

6

MARITZBURG COLLEGE

6

3.55

7

KES

5

3.22

8

CAMBRIDGE

7

3.13

9

ST ALBANS COLLEGE

6

2.70

10

MERRIFIELD

4

2.63

11

PEARSON

4

2.55

12

SELBORNE COLLEGE

5

2.46

13

QUEENS COLLEGE

4

2.23

14

PINELANDS

4

2.18

15

DALE COLLEGE

6

2.12

16

AFFIES

6

1.87

17

KINGSWOOD

4

1.78

18

MENLOPARK

4

1.28

19

ST ANDREWS COLLEGE

4

1.25

20

CORNWALL HILL

3

0.97

21

WYNBERG BH

6

0.90

22

DHS

5

0.76

23

CLIFTON

6

0.65

24

ALEXANDER ROAD

4

0.50

25

KRUGERSDORP

4

0.25

26

HUDSON PARK

6

0.20