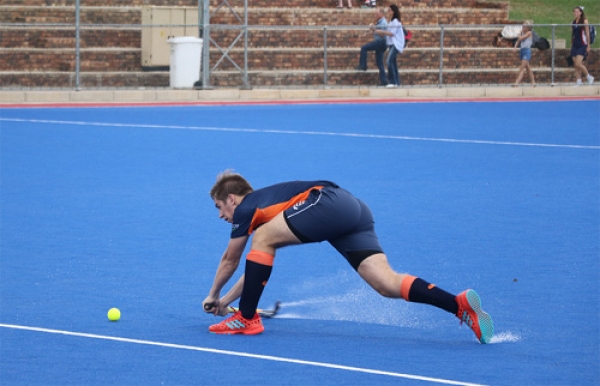 It is obviously very early in the 2018 season with many teams either yet to play their first match or with only a couple of matches under the belt.
However as we head into a very busy time for the hockey players with several big tournaments only days away we have early signs that most of the expected front runners have hit some sort of form and will be busy preparing for what will be a tough season of school hockey ahead.
Expect the rankings table to change as more teams are added and more match get played and this first publishing is really a rough guide to who has already displayed so winning form. The first publishing of the rankings is also a good reminder to many of the schools to ensure they are back into the groove of sending their results through to us at [email protected].
Bear in mind that the rankings equation is based on a very similar equation used by the ICC Rankings. Factors that are taken into account is the strength of the opposition, home and away status of matches, margin of victory, margin of loss, actual goals scored etc.
We are also excited to announce that there will be an U16 Top School Hockey Tournament for Boys & Girls hosted by Paarl Gim this year. The top 10 teams that are ranked on our first U16 Rankings will be invited to compete in the tournament in August 2018. So once again please get your First Team and U16 results to us!
BOY'S 1sts HOCKEY RANKINGS 27 March, 2018

Rank

TEAM

PLAYED

AVG PTS

1

KING EDWARD VIII

1

5.80

2

WYNBERG BH

1

5.70

3

MARITZBURG COLLEGE

2

5.30

4

HILTON COLLEGE

2

4.80

5

GREY COLLEGE

2

4.75

6

KEARSNEY COLLEGE

2

4.70

7

UPLANDS COLLEGE

1

4.50

8

ST DAVIDS

4

4.33

9

JEPPE

3

4.20

10

QUEENS COLLEGE

1

4.10

11

GREY HIGH SCHOOL

2

3.95

12

SELBORNE COLLEGE

5

3.80

13

DALE COLLEGE

1

3.70

14

ST JOHNS COLLEGE

2

3.35

15

PAARL GIM

3

3.30

16

CLIFTON

1

3.20

17

RUSTENBURG

3

3.20

18

ST STITHIANS

3

2.97

19

WESTVILLE BH

2

2.95

20

NELSPRUIT

2

2.80

21

ELDORAIGNE

2

2.55

22

EDGEMEAD

6

2.52

23

BISHOPS

2

2.50

24

WOODRIDGE

2

2.50

25

ALEXANDER ROAD

1

2.50

26

MICHAELHOUSE

2

2.35

27

DHS

4

2.10

28

ST ALBANS COLLEGE

3

2.07

29

OAKHILL

3

1.97

30

KRUGERSDORP

11

1.35