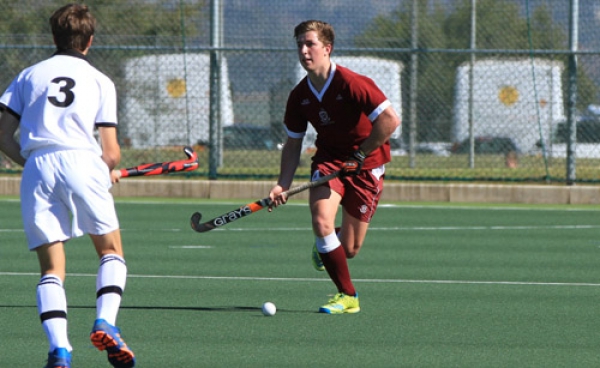 It continues to be one way traffic for Rondebosch who once again added another scalp to this season's haul as their unbeaten run stretches to record proportions and they remain the leading team on this week's Belgotex Sports Top 70 Rankings.
Kearsney College lost a little bit of ground on the leading teams which has closed the field somewhat but the KZN team still grimly hold onto to their top three position although there is little to separate the teams all the way down to position 20.
Travelling up to Hilton College last week for the return fixture, Kearsney were motivated to come home with a victory but ran out of steam at the end to concede a 4-3 defeat. Guy Morgan earned his 50th cap for the 1st XI and with still the 2018 season left he is sure to notch up many more.
Pretoria Boys High steadily make their way upwards and are poised to make an entry amongst the top five if the remaining fixtures go their way.
Please send through your results to [email protected]
BOY'S 1sts HOCKEY RANKINGS 7 JUNE, 2017

Rank

TEAM

PLAYED

AVG PTS

1

RONDEBOSCH

18

4,74

2

MARITZBURG COLLEGE

9

4,49

3

KEARSNEY COLLEGE

22

4,00

4

GLENWOOD

12

3,92

5

PAUL ROOS GYM

19

3,89

6

ST ANDREWS SCHOOL

14

3,86

7

PRETORIA BOYS HIGH

18

3,85

8

WESTVILLE BH

15

3,81

9

HILTON COLLEGE

15

3,75

10

GREY COLLEGE

20

3,70

11

NORTHWOOD

24

3,69

12

CLIFTON

20

3,53

13

JEPPE

23

3,50

14

GREY HIGH SCHOOL

18

3,45

15

BISHOPS

11

3,26

16

WYNBERG BH

15

3,23

17

MENLOPARK

17

3,16

18

AFFIES

22

3,14

19

ST ALBANS COLLEGE

22

3,08

20

ST DAVIDS

18

3,07

21

ST JOHNS COLLEGE

25

3,04

22

ST ANDREWS COLLEGE

19

2,91

23

SELBORNE COLLEGE

21

2,90

24

YORK HIGH

22

2,84

25

KING EDWARD VIII

26

2,75

26

MICHAELHOUSE

21

2,75

27

WORCESTER GYM

16

2,54

28

ST CHARLES COLLEGE

13

2,49

29

MIDDELBURG

14

2,46

30

FAIRMONT

13

2,40

31

CRAWFORD LA LUCIA

19

2,31

32

GLENWOOD HOUSE

9

2,14

33

SACS

13

2,12

34

KRUGERSDORP

24

2,11

35

NORTHCLIFF

8

2,08

36

CAMBRIDGE

17

2,01

37

OUTENIQUA

18

1,98

38

WOODRIDGE

11

1,96

39

CRAWFORD LONEHILL

16

1,96

40

POTCH BH

15

1,94

41

NOORDHEUWEL

9

1,91

42

DF MALAN

17

1,86

43

ST BENEDICTS

14

1,82

44

HUDSON PARK

22

1,68

45

PAARL GIM

15

1,68

46

OAKHILL

11

1,66

47

CRAWFORD NORTH COAST

13

1,62

48

ST STITHIANS

19

1,61

49

PEARSON

15

1,57

50

PAARL BOYS HIGH

11

1,52

51

UPLANDS COLLEGE

10

1,51

52

PAREL VALLEI

16

1,50

53

PARKTOWN

22

1,46

54

WESTERING

7

1,44

55

ZWARTKOP

12

1,40

56

GARSFONTEIN

14

1,38

57

QUEENS COLLEGE

15

1,27

58

STIRLING

25

1,05

59

GRAEME

9

0,97

60

DALE COLLEGE

14

0,94

61

WATERKLOOF

11

0,78

62

ALEXANDER ROAD

9

0,76

63

KINGSWOOD

14

0,74

64

ST DOMINICS

7

0,43

65

MERRIFIELD

12

0,03

66

DHS

14

-0,06

67

ELDORAIGNE

8

-0,68