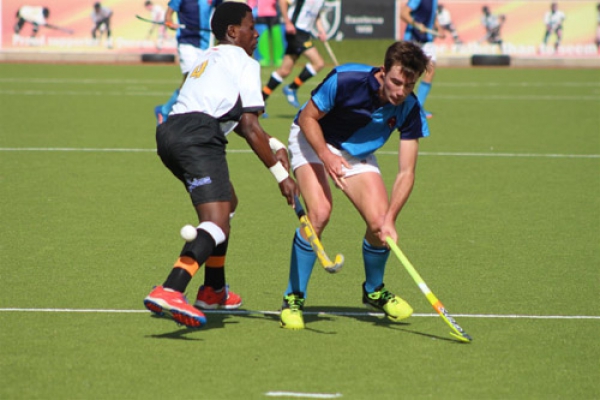 Rondebosch continue to notch up the wins as they progress through 2017 unbeaten so far and head this week's Belgotex Sports Top 70 Rankings.
It is a tightly compacted top 20 teams with not too much separating the leaders with Bosch and Maritzburg College, as they have done for the past few seasons, slugging it out for the top spot.
Affies have found their form after an indifferent season but are now full of confidence after a couple of wins over Garsfontein and Westville as they make up ground on the field.
Your results can be sent to [email protected]
BOY'S 1sts HOCKEY RANKINGS 23 May, 2017

Rank

TEAM

PLAYED

AVG PTS

1

RONDEBOSCH

15

4,75

2

MARITZBURG COLLEGE

8

4,39

3

KEARSNEY COLLEGE

19

4,29

4

HILTON COLLEGE

12

4,16

5

PAUL ROOS GYM

16

4,05

6

GLENWOOD

11

3,92

7

NORTHWOOD

22

3,78

8

WESTVILLE BH

14

3,72

9

ST ANDREWS SCHOOL

9

3,71

10

PRETORIA BOYS HIGH

15

3,67

11

GREY COLLEGE

18

3,61

12

JEPPE

18

3,56

13

GREY HIGH SCHOOL

15

3,53

14

CLIFTON

17

3,38

15

BISHOPS

11

3,26

16

WYNBERG BH

15

3,23

17

ST JOHNS COLLEGE

22

3,22

18

ST ALBANS COLLEGE

13

3,21

19

MENLOPARK

14

3,02

20

AFFIES

21

3,01

21

ST ANDREWS COLLEGE

17

2,90

22

ST DAVIDS

16

2,90

23

YORK HIGH

21

2,80

24

SELBORNE COLLEGE

19

2,78

25

KING EDWARD VIII

25

2,76

26

ST CHARLES COLLEGE

12

2,63

27

WORCESTER GYM

14

2,49

28

MIDDELBURG

14

2,46

29

MICHAELHOUSE

18

2,39

30

FAIRMONT

11

2,21

31

GLENWOOD HOUSE

9

2,14

32

SACS

13

2,12

33

OUTENIQUA

17

2,11

34

KRUGERSDORP

20

2,08

35

CAMBRIDGE

15

2,05

36

DF MALAN

16

2,01

37

CRAWFORD LONEHILL

16

1,96

38

NOORDHEUWEL

9

1,91

39

OAKHILL

10

1,91

40

WOODRIDGE

9

1,86

41

ST BENEDICTS

11

1,77

42

HUDSON PARK

21

1,72

43

POTCH BH

12

1,70

44

NORTHCLIFF

6

1,63

45

ZWARTKOP

11

1,59

46

ST STITHIANS

17

1,55

47

GARSFONTEIN

13

1,52

48

UPLANDS COLLEGE

10

1,51

49

PAREL VALLEI

16

1,50

50

EDGEMEAD

7

1,49

51

PARKTOWN

19

1,48

52

PAARL BOYS HIGH

10

1,48

53

PAARL GIM

14

1,48

54

PEARSON

13

1,32

55

QUEENS COLLEGE

13

1,22

56

STIRLING

23

0,98

57

WATERKLOOF

9

0,90

58

GRAEME

8

0,71

59

DALE COLLEGE

13

0,68

60

POTCHGIM

6

0,68

61

KINGSWOOD

12

0,53

62

ST DOMINICS

7

0,43

63

ALEXANDER ROAD

7

0,21

64

PENRYN

6

0,13

65

DHS

12

0,03

66

MERRIFIELD

10

0,00

67

ELDORAIGNE

7

-0,59