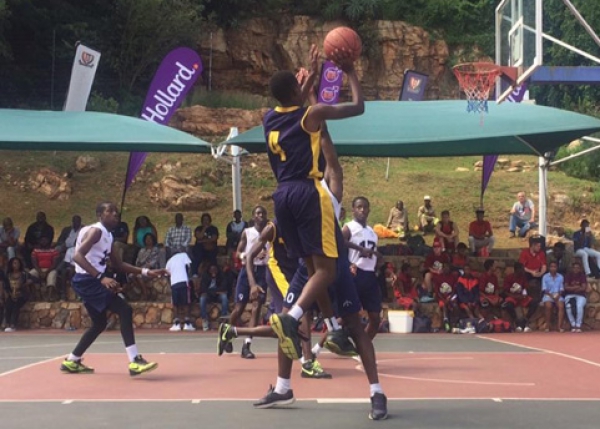 You don't often hear much of Michael Mount Waldorf School in Bryanston Johannesburg but when it comes to basketball they are one of the powerhouses and lead this week's SA Schools Top 30 Rankings.
In the much anticipated St.Johns College U19 Tournament Michael Mount played some brilliant bball and deserved their place in the Cup Final match after winning their Pool which included the strong teams of Pretoria Boys High and Maritzburg College. However they bravely battled their way to the Cup Final match which they duly won 61-45 over the Nelson Mandela Secondary team from Mozambique.
At the moment it looks like the balance of power in schools basketball lies in KZN with six of the top ten team hailing from that province with Pretoria being represented by two teams in PBHS and St.Albans.
Please send your results to [email protected] to ensure they are all included on the rankings table.
BOY'S 1sts Basketball RANKINGS 3 March, 2017

Rank

TEAM

PLAYED

AVG PTS

1

MICHAEL MOUNT

9

5,39

2

DHS

5

5,38

3

PRETORIA BOYS HIGH

12

5,10

4

NELSON MANDELA Moz

9

4,80

5

KEARSNEY COLLEGE

13

4,79

6

MARITZBURG COLLEGE

14

4,49

7

ST ALBANS COLLEGE

11

4,35

8

ST CHARLES COLLEGE

14

4,32

9

PINETOWN

4

4,23

10

MICHAELHOUSE

15

3,95

11

ST JOHNS COLLEGE

18

3,54

12

JEPPE

13

3,53

13

HILTON COLLEGE

16

3,11

14

ST STITHIANS

12

2,88

15

BISHOP BAVIN

8

2,68

16

PINELANDS

9

2,58

17

KING EDWARD VIII

12

2,53

18

ST DAVIDS

19

2,03

19

WESTVILLE BH

12

2,02

20

SACRED HEART

8

1,98

21

ST BENEDICTS

14

0,61

22

BARNARTO PARK

8

0,20

23

ST PETERS

9

-0,14

24

GREY HIGH SCHOOL

6

-1,13

25

ST ANDREWS COLLEGE

6

-1,23

26

CLIFTON

4

-2,33

27

CARTER

4

-3,10

28

NORTHWOOD

3

-3,67

29

GLENWOOD

5

-4,72

30

PARKTOWN

4

-8,50