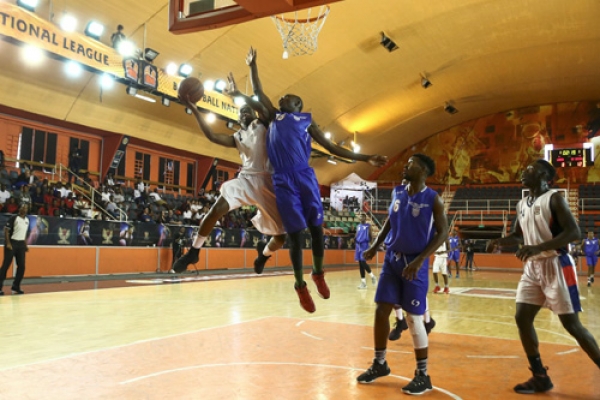 A strong performance by St. Stithians at the prestigious St. John's College U19 Tournament last week has propelled them into the top five of this week's SA School Sports Rankings.
St. Stithians suffered just the one defeat to Michael Mount during the group stages of the tournament to eventually meet the Mozambique team Lazio Basket who sadly outclassed Saints to take home the title. However it was a great effort from St.Stithians to make it into the gold medal match and they were arguably the best local team on display.
Kearsney College would have been hoping they were at the St. John's Tournament so that they could pit their skills against some strong opposition, but that opportunity will have to wait for further into the season. However they are a formidable team who have crushed several teams who were at the tournament and we look forward to see how they perform against the likes of St.Stithians, St Albans, PBHS and others during 2018.
St Benedict's are another JHB team who benefited from a good performance at the SJC Tournament and it could have been even better for them if their 33-34 quarter final match against St Stithians had gone their way. Still they are a force in SA School basketball and will no doubt be challenging for higher honors as the season progresses.
Please ensure your team's results are with us by sending them to [email protected]
BOY'S 1sts Basketball Rankings 9 March, 2018

Rank

TEAM

PLAYED

AVG PTS

1

KEARSNEY COLLEGE

5

7.78

2

ST ALBANS COLLEGE

12

4.79

3

PRETORIA BOYS HIGH

13

4.49

4

ST STITHIANS

23

4.29

5

MICHAEL MOUNT

12

4.26

6

ST BENEDICTS

13

4.18

7

JEPPE

12

4.11

8

HILTON COLLEGE

15

3.70

9

ST DAVIDS

22

3.55

10

AMERICAN INTERNATIONAL

5

3.46

11

EBENEZA

7

3.43

12

MICHAELHOUSE

13

3.38

13

ST CHARLES COLLEGE

11

3.31

14

WYNBERG BH

17

3.18

15

ST JOHNS COLLEGE

23

3.16

16

BISHOPS

7

2.89

17

SACRED HEART

10

2.83

18

WESTVILLE BH

14

2.58

19

DOMINICAN

14

2.30

20

ST PETERS

10

2.23

21

NORKEM

8

2.04

22

MARITZBURG COLLEGE

11

1.87

23

ST ANDREWS COLLEGE

7

0.36

24

KING EDWARD VIII

11

0.35

25

BISHOP BAVIN

9

-0.38

26

NORTHWOOD

6

-2.52