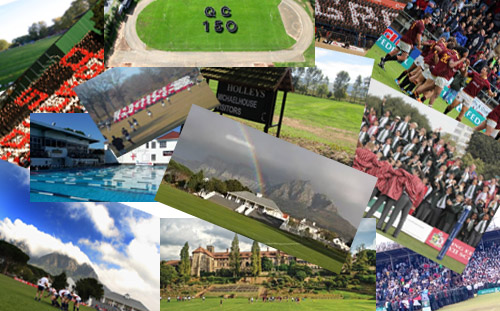 It is that school field which holds the fondest memories, when as eighth Grader's we watched in awe as our first team demolished the opposition. Where after hours of practising we united with our school to spell out our name to rapturous cheers. Where our winger dashed past us in those final seconds of the final match of the season to score the winning points. The field that we ran onto and played in front of the biggest crowd most would ever play before.
There is something about a school field that will always hold memories that never fade but seem to grow brighter and perhaps bigger with each passing year. Yes maybe that wingers sprint to score the winning try was only 20 metres and the result of a dodgy pass, but for us it was all of 50 metres, in slow motion, mud kicking up behind him, time suspended as we stopped breathing and in that one moment, that scene, that noise yes that sports field was permanently etched into our minds with such clarity that many years in the future we would be able to recall it as if it has just happened.
The School Sports Field is a special place, a place of great jubilation, of disappointment but more importantly a place that will always belong to us like a home that we long to revisit.
Brookes, Goldstones, The Rec, Markotter, The Main Reds, Stott, Brug Street, Memorial A, The Graveyard, Phillips, Dixons, Piley Rees, Boereplass, Meadows, Stott and so many more are part and parcel of South African School Sport. Which is your favourite field? Let us know and vote for it now on our poll on the homepage. >>>>>
IF YOUR FAVORITE FIELD IS NOT ON THE LIST JUST MENTION IT IN YOUR COMMENTS BELOW AND WE WILL ADD IT TO THE POLL ! VOTING WILL CLOSE ON FRIDAY, 31ST OCTOBER, 2014