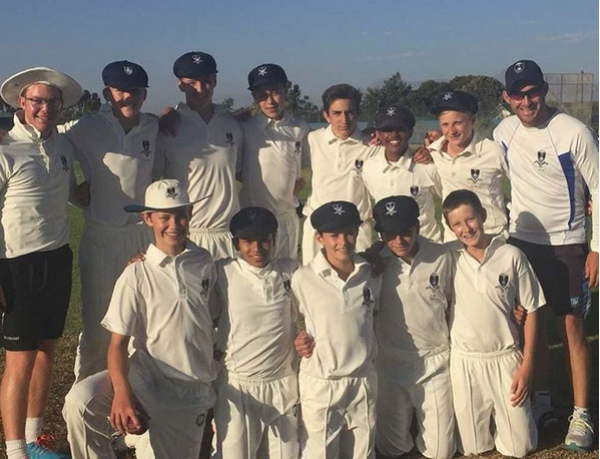 It always carries some interest to see how the future First Teams are faring with their first taste of high school cricket.
Although there are still several results outstanding which may alter the current standing, we have the usual suspects occupying the top of the U14 Rankings with a slightly over-valued Jeppe in the top three.
Grey High School have enjoyed a sparkling start to their 2017 season and are unbeaten along with SACS who command the leading position. The SACS bowlers in particular seem to be a formidable attack and have dismantled many of the opposition teams for trivial scores and in so doing setting up easy victories.
Please send through any outstanding U14 results to [email protected] to ensure they are all accurately included.
U14 CRICKET RANKINGS 21 March, 2017

RANK

TEAM

PLAYED

AVG PTS

1

SACS

7

10,47

2

GREY HIGH SCHOOL

4

9,85

3

CLIFTON

6

8,77

4

JEPPE

7

8,63

5

ST STITHIANS

11

8,45

6

WESTVILLE

8

8,34

7

GREY COLLEGE

4

7,35

8

KES

7

7,19

9

WYNBERG

4

7,08

10

BRACKENFELL

3

6,57

11

GLENWOOD

6

6,22

12

ST JOHNS COLLEGE

7

6,21

13

MILNERTON

7

6,14

14

MARITIZBURG COLLEGE

5

6,04

15

PAUL ROOS GYM

4

5,83

16

DURBANVILLE

4

5,43

17

AFFIES

5

5,42

18

RONDEBOSCH

10

5,42

19

PAARL BOYS HIGH

8

5,39

20

PEARSON

8

5,28

21

HILTON COLLEGE

5

5,14

22

KEARSNEY COLLEGE

7

4,87

23

MICHAELHOUSE

6

4,70

24

STIRLING HS

4

4,55

25

HUDSON PARK

3

4,47

26

SELBORNE COLLEGE

5

4,12

27

STELLENBERG

5

4,02

28

NORTHWOOD

4

3,90

29

ST ANDREWS COLLEGE

3

3,83

30

ST ALBANS COLLEGE

4

3,80

31

BISHOPS

4

3,53

32

ST DAVIDS

4

3,05

33

DALE COLLEGE

5

2,90

34

ST CHARLES COLLEGE

5

1,70

35

ST BENEDICTS

3

0,70

36

DHS

6

0,65

37

PARKTOWN

6

0,62

38

FRAMESBY

3

0,47

39

CAMBRIDGE

5

0,42