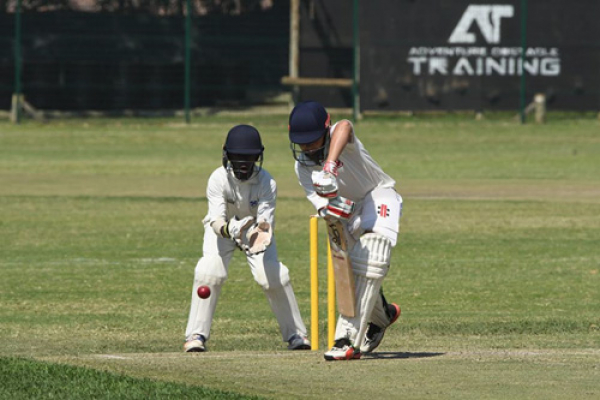 The U14 Cricket Rankings for 2018 has a similar look to this year's First XI Rankings in that the top part of the table is virtually identical.
Hilton College like their First XI have managed to clinch this year's top spot on the U14 Rankings with Rondebosch and KES making up the top three on the table.
A lot has been said about Hilton College's investment in this year's U14 team and it looks as if it has paid off as they have gone through the season looking the part as a future super team. Time of course will tell but the signs are there that this group of players could well keep Hilton as a powerhouse in school cricket for seasons to come.
Westville of course will point to their victory over Hilton as an indicator that they too can compete at the highest level and Rondebosch and KES have both been able to put together impressive results. Add to the mix a strong Grey College and Maritzburg College outfit and school cricket looks very healthy indeed.
Congratulations to all the players who participated in their first year of High School cricket and we look forward to see how their fortunes fare in 2019.
U14 CRICKET RANKINGS 29 November, 2018

RANK

TEAM

PLAYED

AVG BONUS POINTS

1

HILTON COLLEGE

14

11.34

2

RONDEBOSCH

20

10.19

3

KES

23

9.87

4

WESTVILLE

11

9.15

5

GREY COLLEGE

17

9.06

6

MARITIZBURG COLLEGE

17

8.94

7

CLIFTON

20

8.91

8

SELBORNE COLLEGE

11

8.89

9

JEPPE

11

8.42

10

NOORDHEUWEL

20

8.20

11

ST ALBANS COLLEGE

10

8.08

12

AFFIES

15

8.05

13

NORTHCLIFF

25

7.88

14

WATERKLOOF

26

7.73

15

GREY HIGH SCHOOL

20

7.65

16

BISHOPS

15

7.25

17

CURRO DURBANVILLE

14

7.24

18

HUDSON PARK

8

6.73

19

ST STITHIANS

23

6.57

20

KEARSNEY COLLEGE

10

6.49

21

ST ANDREWS COLLEGE

9

6.17

22

MENLOPARK

5

5.78

23

MARAIS VILJOEN

12

5.63

24

HELPMEKAAR

9

5.32

25

MONTANA

11

5.22

26

WYNBERG

16

5.08

27

PAARL GIM

5

4.96

28

NORTHWOOD

20

4.93

29

ST CHARLES COLLEGE

14

4.84

30

ST ANDREWS SCHOOL

5

4.54

31

PEARSON

10

4.35

32

PAUL ROOS GYM

7

4.31

33

PRETORIA BOYS HIGH

10

3.61

34

ST BENEDICTS

9

3.59

35

OOS MOOT

11

3.45

36

CENTURION

9

3.44

37

PAARL BOYS HIGH

5

3.38

38

GLENWOOD

10

3.17

39

ST JOHNS COLLEGE

15

3.17

40

ST DAVIDS

13

3.13

41

HANS MOORE

6

2.98

42

KINGSWOOD

7

2.90

43

DHS

7

2.63

44

SACS

11

2.23

45

MICHAELHOUSE

10

2.05

46

CAMBRIDGE

9

1.36

47

QUEENS COLLEGE

8

1.31

48

PARKTOWN

9

0.96

49

TRINITY HOUSE

7

0.63

50

NOORD KAAP

5

0.44