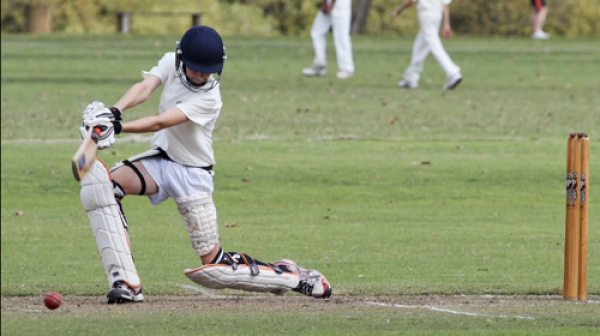 Maritzburg College came down to earth with a bump last week after their crushing win over St.Charles College, which included several centurions.
Facing Clifton it seemed like Maritzburg College were poised to continue their match up the U14 Belgotex Sports Rankings, but nobody had given the script to Clifton who proceeded to bundle College out for only 87 runs in a dramatic collapse of form.
The result leaves College struggling to stay in the top ten zone and Clifton now the leading KZN team in the top five.
It does appear that with the season just about complete SACS and Grey High School should finish as the top team in the U14 division but with a few results still to come in we could see some last minute shuffling on the table.
Please send through your outstanding results to [email protected]
U14 CRICKET RANKINGS 17 November, 2017

RANK

TEAM

PLAYED

AVG PTS

1

SACS

10

10.30

2

GREY HIGH SCHOOL

15

10.28

3

JEPPE

16

9.76

4

KES

14

9.06

5

CLIFTON

13

7.80

6

KINGSWOOD

6

7.47

7

GLENWOOD

11

8.29

8

WESTVILLE

13

7.21

9

AFFIES

9

7.92

10

MARITIZBURG COLLEGE

15

7.78

11

HILTON COLLEGE

13

7.18

12

ST STITHIANS

18

7.68

13

QUEENS COLLEGE

6

7.60

14

WYNBERG

12

6.78

15

NOORDHEUWEL

9

7.30

16

CENTURION

6

6.45

17

STELLENBERG

9

6.42

18

MICHAELHOUSE

17

7.04

19

MILNERTON

7

6.14

20

PRETORIA BOYS HIGH

6

5.44

21

PEARSON

8

5.28

22

SELBORNE COLLEGE

10

5.26

23

ST JOHNS COLLEGE

17

4.91

24

GREY COLLEGE

10

5.12

25

RONDEBOSCH

18

5.54

26

PAARL BOYS HIGH

10

4.93

27

MENLOPARK

6

5.72

28

KEARSNEY COLLEGE

15

4.80

29

ST DAVIDS

7

3.73

30

PAUL ROOS GYM

6

4.12

31

STIRLING HS

6

4.10

32

BISHOPS

13

3.44

33

ST ALBANS COLLEGE

5

3.18

34

DALE COLLEGE

7

3.16

35

NORTHWOOD

8

3.73

36

ST ANDREWS COLLEGE

6

2.25

37

HUDSON PARK

7

2.20

38

ST CHARLES COLLEGE

13

1.58

39

PARKTOWN

10

0.92

40

DHS

11

0.67

41

ST BENEDICTS

6

0.65

42

CAMBRIDGE

7

0.43