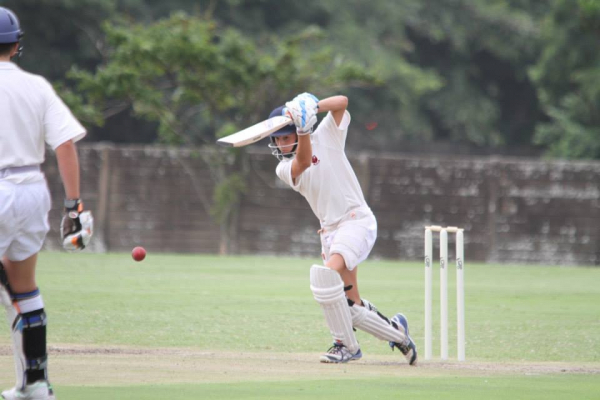 The first half of the U14 cricket season has virtually drawn to a close in what has been a season of mixed fortunes for several of the bigger names.
Although we are looking at Clifton and KES at the top of the table the rankings are missing the likes of Hilton College who reportedly has an extremely talented team. Bad weather and only two completed matches under their belt prevent Hilton from appearing on the table.
However we look for the resumption of season later on in 2019 were most likely we can expect some movement on the rankings tables by the leading teams.
U14 CRICKET RANKINGS 8 March, 2019

RANK

TEAM

PLAYED

AVG BONUS POINTS

1

CLIFTON

5

10.06

2

KES

7

9.74

3

GREY COLLEGE

5

9.64

4

KEARSNEY COLLEGE

4

9.48

5

WYNBERG

7

8.84

6

SELBORNE COLLEGE

7

8.41

7

ST ANDREWS COLLEGE

7

7.99

8

MARAIS VILJOEN

5

7.78

9

SACS

7

7.63

10

GREY HIGH SCHOOL

8

7.61

11

ST ALBANS COLLEGE

4

7.13

12

NORTHWOOD

5

7.10

13

ST STITHIANS

7

7.00

14

PEARSON

5

6.56

15

AFFIES

4

6.30

16

GARSFONTEIN

4

5.58

17

RONDEBOSCH

5

5.28

18

WESTVILLE

4

5.28

19

BISHOPS

9

4.93

20

STIRLING HS

5

4.86

21

STELLENBERG

5

4.78

22

KINGSWOOD

5

4.78

23

HUDSON PARK

5

4.12

24

DHS

3

4.03

25

JEPPE

4

3.85

26

GLENWOOD

4

3.83

27

MICHAELHOUSE

3

3.57

28

ST CHARLES COLLEGE

5

3.24

29

PAARL GIM

4

3.20

30

PAUL ROOS GYM

3

2.63

31

BRACKENFELL

6

1.92

32

ST JOHNS COLLEGE

6

1.90

33

GRAEME COLLEGE

6

1.87

34

MARITIZBURG COLLEGE

3

1.33

35

WATERKLOOF

4

1.03

36

ST DAVIDS

4

0.73

37

CURRO DURBANVILLE

4

0.70

38

DALE COLLEGE

4

0.43

39

CAMBRIDGE

5

0.34

40

ST BENEDICTS

3

0.30