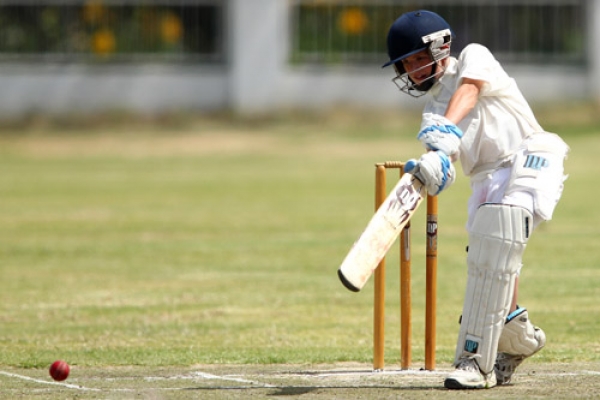 Hilton College have emerged as a powerhouse of school cricket in South Africa and by the look of their U14 team it appears that this may long continue.
Their First XI team have gone to the top their rankings and now their U14's have emulated their achievement and rest on the pinnacle of the table at this stage of the season. Captain Kristofer Watt has led an unbeaten team which has hardly been tested. Opening bowlers in the form of Luthando Sigwebela and Olwethu Kweyama, supported by Jake Castens and Casey Nicholson have spearheaded an impressive attack which has helped to blunt the opposition top order.
Will this team continue to notch up the victories when cricket resumes later on in 2018? Time will tell but the signs are clear that Hilton have secured a young team that could well develop into another excellent group of cricketers in the years to come.
Any outstanding results can be sent to [email protected]
U14 CRICKET RANKINGS 23 March, 2018

RANK

TEAM

PLAYED

AVG PTS

1

HILTON COLLEGE

6

12.22

2

CLIFTON

5

12.08

3

JEPPE

6

10.95

4

ST CHARLES COLLEGE

5

9.64

5

AFFIES

4

9.03

6

WESTVILLE

6

8.70

7

RONDEBOSCH

7

8.61

8

KES

10

8.53

9

ST ALBANS COLLEGE

4

8.40

10

NOORDHEUWEL

6

8.37

11

MARITIZBURG COLLEGE

6

8.23

12

SELBORNE COLLEGE

7

8.00

13

BISHOPS

10

7.90

14

GREY COLLEGE

5

7.80

15

CURRO DURBANVILLE

6

7.17

16

GREY HIGH SCHOOL

10

6.87

17

NORTHCLIFF

11

6.86

18

ST STITHIANS

11

6.39

19

NORTHWOOD

5

6.06

20

PAUL ROOS GYM

5

5.64

21

ST ANDREWS COLLEGE

7

5.53

22

WATERKLOOF

7

5.53

23

MARAIS VILJOEN

4

5.53

24

MONTANA

5

5.40

25

HUDSON PARK

4

5.20

26

WYNBERG

5

5.18

27

PAARL GIM

5

4.96

28

ST JOHNS COLLEGE

8

4.80

29

KINGSWOOD

4

4.23

30

GLENWOOD

5

3.22

31

HELPMEKAAR

4

3.13

32

ST DAVIDS

10

2.60

33

CAMBRIDGE

5

1.86

34

PRETORIA BOYS HIGH

4

1.68

35

MICHAELHOUSE

5

1.32

36

PARKTOWN

5

1.22

37

SACS

4

1.00

38

QUEENS COLLEGE

5

0.66