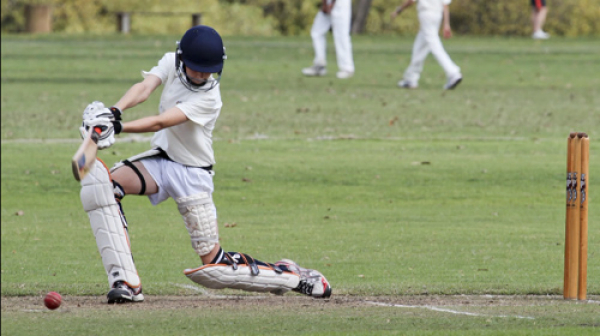 Lehan Kirchner of Affies slammed his way to a brilliant 115 runs in their draw with Grey High School and it is that result along with a couple of wins that keep Affies in the top five on this week's U14 Cricket Rankings.
However it is Grey College who have rocketed to the top end of the table after completing four wins on the trot including a 118 run victory over Wynberg which saw JF van Heerden capturing 5/12 in a devastating bowling performance.
J. Reece Jackson was also amongst the runs with a solid 105 runs for St Albans who managed to record a nail biting win over Michaelhouse.
Please send through your U14 results to [email protected]
U14 CRICKET RANKINGS 12 October, 2018

RANK

TEAM

PLAYED

AVG BONUS POINTS

1

HILTON COLLEGE

10

12.04

2

CLIFTON

8

9.94

3

GREY COLLEGE

11

9.65

4

MARITIZBURG COLLEGE

13

9.52

5

AFFIES

11

9.26

6

RONDEBOSCH

8

9.20

7

KES

17

8.92

8

SELBORNE COLLEGE

8

8.79

9

WESTVILLE

8

8.78

10

NORTHCLIFF

19

8.00

11

NOORDHEUWEL

14

7.89

12

JEPPE

9

7.52

13

ST ALBANS COLLEGE

8

7.41

14

BISHOPS

11

7.29

15

GREY HIGH SCHOOL

15

7.11

16

WATERKLOOF

20

7.01

17

CURRO DURBANVILLE

8

6.88

18

KEARSNEY COLLEGE

4

6.85

19

MARAIS VILJOEN

10

6.66

20

HELPMEKAAR

8

5.95

21

ST STITHIANS

19

5.82

22

MENLOPARK

5

5.78

23

NORTHWOOD

14

5.64

24

ST ANDREWS COLLEGE

7

5.53

25

ST CHARLES COLLEGE

12

5.43

26

MONTANA

11

5.22

27

PAARL GIM

5

4.96

28

ST BENEDICTS

7

4.43

29

HUDSON PARK

5

4.40

30

PAUL ROOS GYM

7

4.31

31

WYNBERG

10

4.13

32

OOS MOOT

10

3.78

33

CENTURION

8

3.73

34

ST JOHNS COLLEGE

13

3.29

35

DHS

5

3.28

36

KINGSWOOD

6

3.20

37

HANS MOORE

6

2.98

38

ST DAVIDS

10

2.60

39

PRETORIA BOYS HIGH

9

2.49

40

GLENWOOD

8

2.34

41

SACS

6

2.33

42

MICHAELHOUSE

8

2.29

43

CAMBRIDGE

6

1.62

44

PARKTOWN

5

1.22

45

QUEENS COLLEGE

5

0.66

46

ST ANDREWS SCHOOL

4

0.65