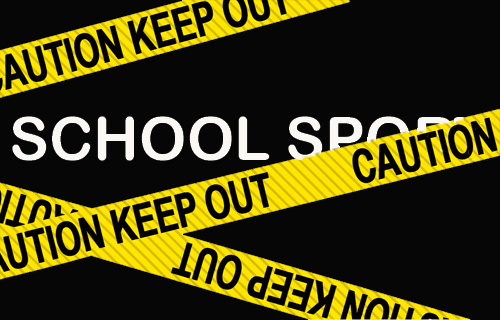 School sport has for decades been the factory that has produced South Africa's future sporting super stars. That factory has not only been shut down, but findings now show that its production levels have been pitiful for decades.
Few would disagree that without the substantial facilities and infrastructure that many schools possess, the Kagiso Rabadas, Siya Kolisis', Wayde van Niekerk's of the country would have had a far more difficult journey to the top. Perhaps they would not have even made it to the top at all.
Only 10% of Schools Offer Sport
With Covid-19 recking such havoc on school sport, many are left wondering what impact this will have on our future sporting achievements as a nation. The real problem is not that schools are not playing sport at present but that more than 90% of children in South Africa will never ever play school sport at all. It is a staggering reality!
Recently the Minister of Sport, Mr. Nathi Mthethwa, released the astonishing report that "less than 10% of the 25 000 schools participate in sport and that this needs major improvement." An understatement if ever there was one.
Only 10% of school's play sport! It is a fact that is extremely sad, and one must believe that hundreds of potentially world class athletes are falling by the wayside, oblivious to the talent they possess, that will remain hidden forever.
Less Participants Expected Post-Covid
School sport is critical to the expansion of all sport in South Africa with many sports like rugby, cricket, netball, hockey and athletics dependent on schools to discover talent.
When the restrictions on school sport are finally lifted hopefully soon, we must expect a further shrinkage of participants, which will expose the shaky foundations on which our sport has been built on.
The Ministry of Sport went on to say that "social injustice, particularly involving unfair distribution of opportunities, is a huge factor behind a fractured society. The battle between the haves and the have-nots is the essence of our fractured society."
Sadly although this is very true, similar statements were made in 2017 and before and little it appears has been done to rectify the problem.
South Africa now has a golden opportunity to reset the traditional path of school sport and open up sport to many thousands who simply have never been given the opportunity.
Sport is crucial to the development of a healthy society. As a matter of urgency school sport must be made available to not just a select few by to all for South Africa to fully compete with the world.